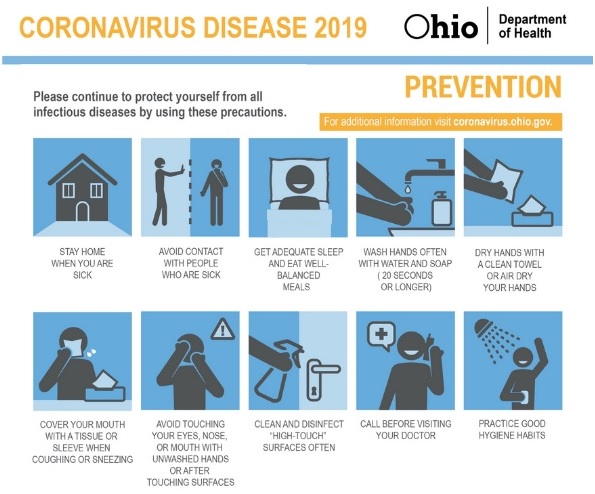 Coronavirus is a type of virus common around the world. COVID-19 is new. Coronaviruses are a large family of viruses that cause respiratory symptoms such as fever, cough, and shortness of breath. These viruses spread through coughing or sneezing, similar to influenza.
Please be assured that we are continuing to work closely with the Brown County Health Department to stay up to date with concerns and illness trends in our area.
We also want to share some resources for our community:
As a district, please know the following:
We are closely monitoring the CDC updates and recommendations.

We continue to monitor the national, state and local risk level and will respond as directed by the health department. Click here to view the most current CDC Risk Assessment (opens in a new window).

Southern Hills is working very closely with state and local officials, and is receiving regular updates COVID-19. We will be advised by the health department regarding school closures to protect the safety of our students and families.

We recommend that families check the CDC's website and follow any travel advisories.