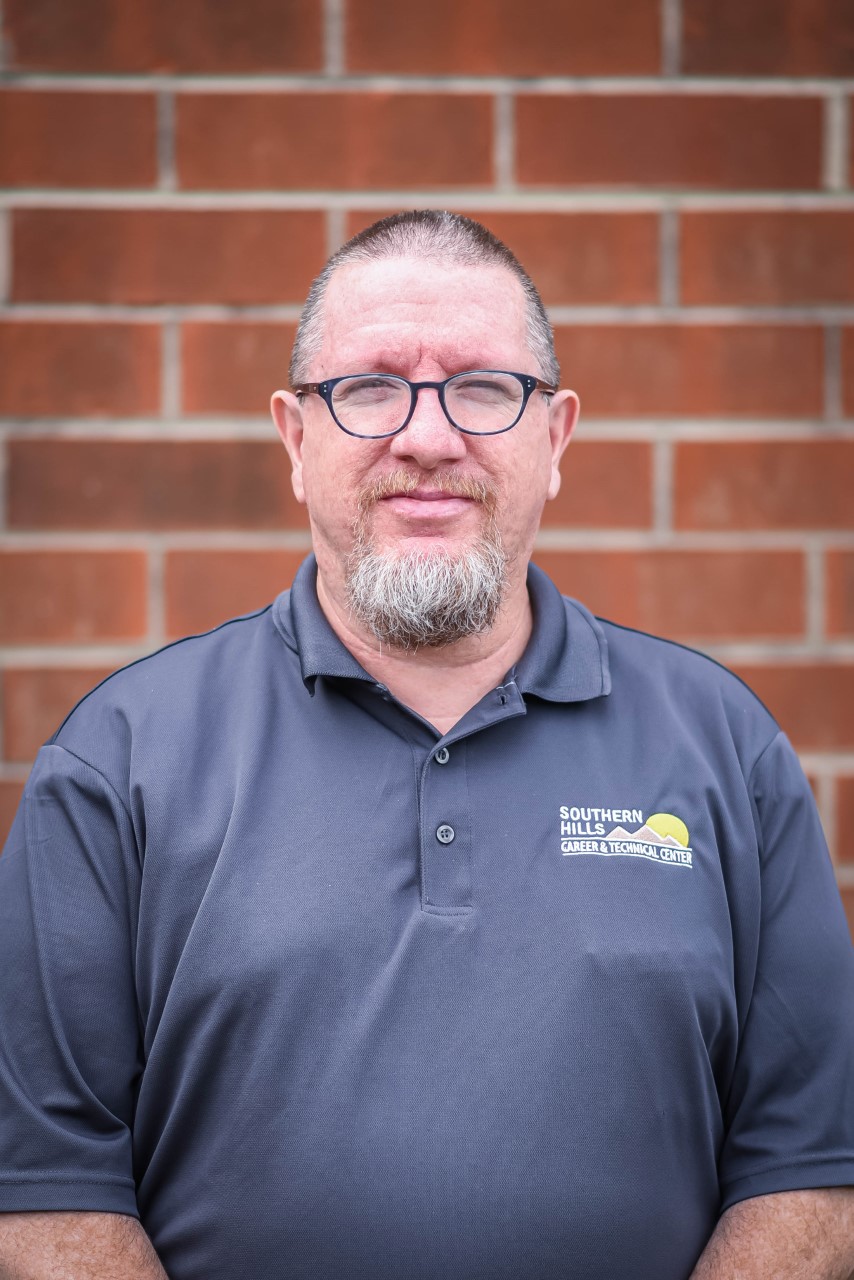 INFORMATION TECHNOLOGY INSTRUCTOR:
MATT.CARPENTER@SHCTC.US
937-378-6730 EXT. 1179
EDUCATION & LICENSURE:
HIGH SCHOOL - RIPLEY-UNION-LEWIS-HUNTINGTON HIGH SCHOOL
BA, BIBLICAL STUDIES AND MINISTRY, CINCINNATI BIBLE COLLEGE AND SEMINARY
ALTERNATIVE TEACHING LICENSE/VOCATIONAL - WRIGHT STATE UNIVERSITY
WORK HISTORY:
SHOO-ZEES, INC. (PRODUCTION) 1983-1990
MULBERRY CHURCH OF CHRIST (MINSTER TO TEENS AND COLLEGE) 1990-1999
COMPREHEND, INC. (DATA MANAGER/CERTIFIED PREVENTION SPECIALIST) 1999-2003
SOUTHERN HILLS CAREER TECHNICAL CENTER (IT SATELLITE INSTRUCTOR) 2003-PRESENT
UNION TOWNSHIP PUBLIC LIBRARY (TECHNOLOGY DIRECTOR) 2015-PRESENT
COMMUNITY BIBLE CHURCH (PASTOR) 2011- PRESENT
OTHER:
CURRENT PRESIDENT OF THE RIPLEY-UNION-LEWIS-HUNTINGTON ALUMNI ASSOCIATION
SOCIAL MEDIA:
TWITTER- @BOOKNERDCARP
PROGRAM INFORMATION:
INFORMATION TECHNOLOGY IS CURRENTLY OFFERED BY THE GEORGETOWN SCHOOL SYSTEM AS AN ELECTIVE PROGRAM FOR 7TH TO 12TH GRADES. STUDENTS CURRENTLY IN 7TH AND 8TH GRADE HAVE THE OPPORTUNITY TO HAVE THE IT PROGRAM FOR EITHER A SEMESTER OR TRIMESTER.
HIGH SCHOOL STUDENTS CAN ENGAGE IN THE PROGRAM BY TAKING THE FOLLOWING COURSE OPTIONS (YEAR-LONG CLASSES) –
INFORMATION TECHNOLOGY 1
INFORMATION TECHNOLOGY 2
INFORMATION TECHNOLOGY 3
COLLEGE INFORMATION TECHNOLOGY (IN PARTNERSHIP WITH SOUTHERN STATE COLLEGE)
STUDENTS IN THE HIGH SCHOOL PROGRAM CURRENTLY STUDY THE FOLLOWING:
1. INFORMATION TECHNOLOGY
2. DESIGN TECHNIQUES
3. CREATING AND EDITING DIGITAL GRAPHICS
4. MULTIMEDIA AND IMAGE MANAGEMENT TECHNIQUES