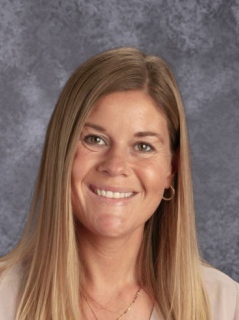 Education:
Wilmington College, Bachelor Of Science In Sports Medicine 2003
Kent State Of Ashtabula, Associate Of Applied Science in Physical Therapist Assistant Program 2016
Certifications:
Certified Athletic Trainer
Physical Therapist Assistant
First Aid, CPR and AED
Related Work Experience:
Wellington Orthopedics / Mercy Health
2006-2019 - Certified Athletic Trainer
Western Brown High School
2004-2017 - Certified Athletic Trainer
Heartland Hillsboro
2018 - Physical Therapist Assistant
PROGRAM OVERVIEW
Sports Medicine and Exercise Science is a two–year program designed to educate students in the various aspects of sports medicine and exercise science. The course is designed to provide basic skills necessary to secure an entry-level employment in the health care industry, and to provide insight into the health care career of your choice. Students will receive instruction that will provide a great foundation needed to pursue higher education in a related field.
PROGRAM TRAINING
Students will receive training in the following areas: infection control, vital sign assessment, Sports specific training, physical fitness assessment, emergency preparedness, basic life support, physical rehabilitation, therapeutic modalities, injuries, taping, bracing, and splinting. If all criteria are met, students will receive their Physical Therapy Technician Certification (PTTC).
PROGRAM CERTIFICATIONS
First Aid & CPR

Physical Therapy Technician Certification
CAREER OPPORTUNITIES
Careers that are available directly out of program; Personal Trainer, Coach, and Physical Therapy Aid/Technician
Students will be able to use their certifications to obtain jobs in a variety of health care settings. Many graduates will go on to pursue higher education and have many other career opportunities available such as; Licensed Athletic Trainer, Physical Therapist / Assistant, Occupational Therapist / Assistant, Physical Education Teacher, Radiology, Massage Therapist, Surgical Technician, Chiropractor, Physician's Assistant, Physician, and Surgeon.
CAREER SALARIES
Entry level positions would have salaries ranging from $10.00 to $17.00. Salaries after college range from $35,000 to $150,000. Salaries are directly related to the educational level, the higher the degree and more qualified you are the higher the salary.