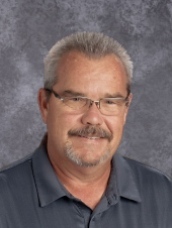 Education:
Milford Christian Academy High School 1982
Siemens Energy and Automation Blue Print reading 1 and 2
Programming NC equipment Siemens Energy and Automation
Certifications & Degree(s) Earned:
CTE-37-4 year Alternative Resident Educator
Continuing education at Ohio State University
Member of NSCS at Ohio State University
Work Experience:
1987-2002 (15 years for Siemens Energy and Automation) laborer, machine operator, to universal machinist and high speed balance operator.
2002-2015 Owner of small construction company JSQ Custom Homes
2003-2009 High School Head coach for Fayetteville Perry High School lady soccer team winning the gold ball 3 times
2015-present SHCTC Construction Tech Instructor
PROGRAM OVERVIEW
Carpentry covers the following areas:
We teach all of the skills involved in building a house

Foundation, roof, interior work

Concrete, framing, siding etc.

The program includes some commercial construction, basic wiring, and plumbing
What training does your program provide? (May Include Equipment Usage)
Laser levels and transits

Scissors lifts

CNC Router

Fork Lift Training

Ramset and Air-Powered Nailers (all basic carpentry tools and machines, saws, routers, drills, sanders, etc.)
CAREER INFO
What career salaries are available directly out of program?
Carpenters: $10.00/hr

Apprentice Carpenters: $12.00-$13.00/hr

Experienced Carpenter: $19.84/hr

Union Carpenters: $20.00-$25.00/hr
What careers are available directly out of program?
Retail Material Sales

Manufactured Housing Carpenter

Framer and Entry Level Carpenter Work

Union or Non-Union Apprentice
What careers are available after additional training, which may include college degree?
Project Estimator

Construction

Architect

Sales of Real Estate and Commercial Projects