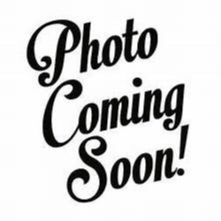 Agriculture Teacher
937-695-1272
Education/Degrees & Awards:
Work History: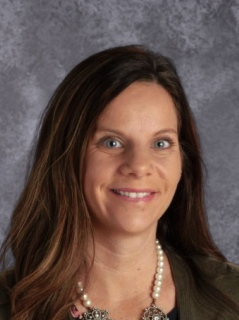 Information Technology Teacher
kara.juillerat@shctc.us
937-695-1271 ext. 2130
Education/Degrees & Awards:
1999 Associates of Art Degree, Southern State Community College
2002 Bachelors of Organizational Studies Degree, Northern Kentucky University
2008 Masters of Education Administration Degree, Xavier University
2019 Southern Hills CTC Teacher of the Year Nominee
2015 Lion of the Year
2015 Hometown Hero Award, Modern Woodmen of America
2015 Eastern Brown FFA Honorary Member
2010 Mowrystown FFA Honorary Member
Work History:
2015 - Present - Southern Hills CTC Satellite IT Instructor at Eastern Middle/High School
2014 - 2015 - Jr. High Computer Applications Teacher, Manchester Local Schools
2005-2014 - Computer Applications Teacher (Yearbook, Senior Seminar), Bright Local Schools
2005-2005 - New Employee Trainer, Total Quality Logistics
2003-2004 Substitute Teacher
2003-2004 Property & Casualty and Life & Health Licensed Insurance Representative State Farm Insurance
2002-2003 Public Relations Coordinator Northern Kentucky Chamber of Commerce
Program Information:
WHAT WOULD I DO IN THIS PATHWAY?

Agribusiness systems, animal systems, environmental systems, food and processing systems, natural resources systems, plant systems, power, structural, and technical systems, and multiple life skills as well as career connections.

WHAT CAN I DO AFTER I GRADUATE?

Something that is unique to Career-Tech education is every pathway can be utilized in any career. Agriculture is very encompassing. Every day we encounter agriculture in our rural community and even if our career isn't within agriculture, we still consume and use agricultural products every day. My goal is simply to help students realize that we cannot under-appreciate the foundation of our community.

WHAT CAN I DO WITH FURTHER TRAINING?

Students at Eastern Middle School will be able to join FFA during their 8th grade year and they can use credits from my class towards their FFA career in the High School. Students can receive various degrees within the program that will be appreciated by future employers.
DID YOU KNOW?

Did you know that agriculture and related industries provide 11 percent of U.S. employment? Whether you believe it or not, agriculture can be related to the majority of jobs in Brown county as well as neighboring counties.
Program Information:
WHAT WOULD I DO IN THIS PATHWAY?=

WHAT CAN I DO AFTER I GRADUATE?

WHAT CAN I DO WITH FURTHER TRAINING?