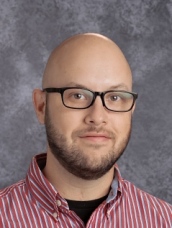 PROGRAM OVERVIEW
Information Technology covers the following areas:
Prepares students for careers in Information Technology

Introduces operations, technical support, deployment and integration of systems

Web design

At completion students should have required the skills for PC pro (A+), Network Pro (N+), and Desktop Pro, and (MOS) Certifications

Game Design
What training does your program provide? (May Include Equipment Usage)
Building, Maintaining and operating PC-based computer systems

Introduction to web design (html & C.S.S.)

Basic networking skills

Installing, configuring, and utilizing software, and operating systems,

Technical writing, project planning, and basic business office skills
CAREER INFO
What career salaries are available directly out of program?
Help Desk Administrator $34,000-$43,000

Web Design $42,000-$52,000

Application Support $38,000-$40,000

Office Clerk $18,000-$23,000
What careers are available directly out of program?
Technical Installation and Repair

Network Support

Technical Writing

Office Systems Support
What careers are available after additional training, which may include college degree?
Security Specialist

Programmer

Software Engineer

Computer Technician

Network Administration

Database Administration

Game Design