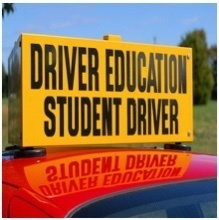 Southern Hills Career and Technical Center (SHCTC) has partnered with TEAM Driving School to offer students the flexibility to complete their driver educational training at minimal cost and convenience for families.

SHCTC students have two different options to complete the required classroom portion. They can choose to complete the on-line version found on the TEAM driving school website, https://teamdrivingschools.com... OR take classes in-person at a TEAM Driving School location. The classroom portion is $50 and can be paid online to their vendor. If the student chooses to do inperson classes, the amount needs to be paid directly to TEAM Driving School. After successfully completing and paying for the classroom portion, students will be eligible to schedule required drive times during the school day. Schedules will be manipulated so students will miss minimal instruction.
The Southern Hills Board of Education is committed to helping students obtain their drivers license, and have decided to absorb the remaining cost that would typically range from $375 up to $600. SHCTC understands that this is a critical component of being an employable adult and is another step to ensure our students are workforce ready!
If you have additional questions or concerns you may contact me through email at
frankie.stephens@shctc.us or call (937) 378-6131.