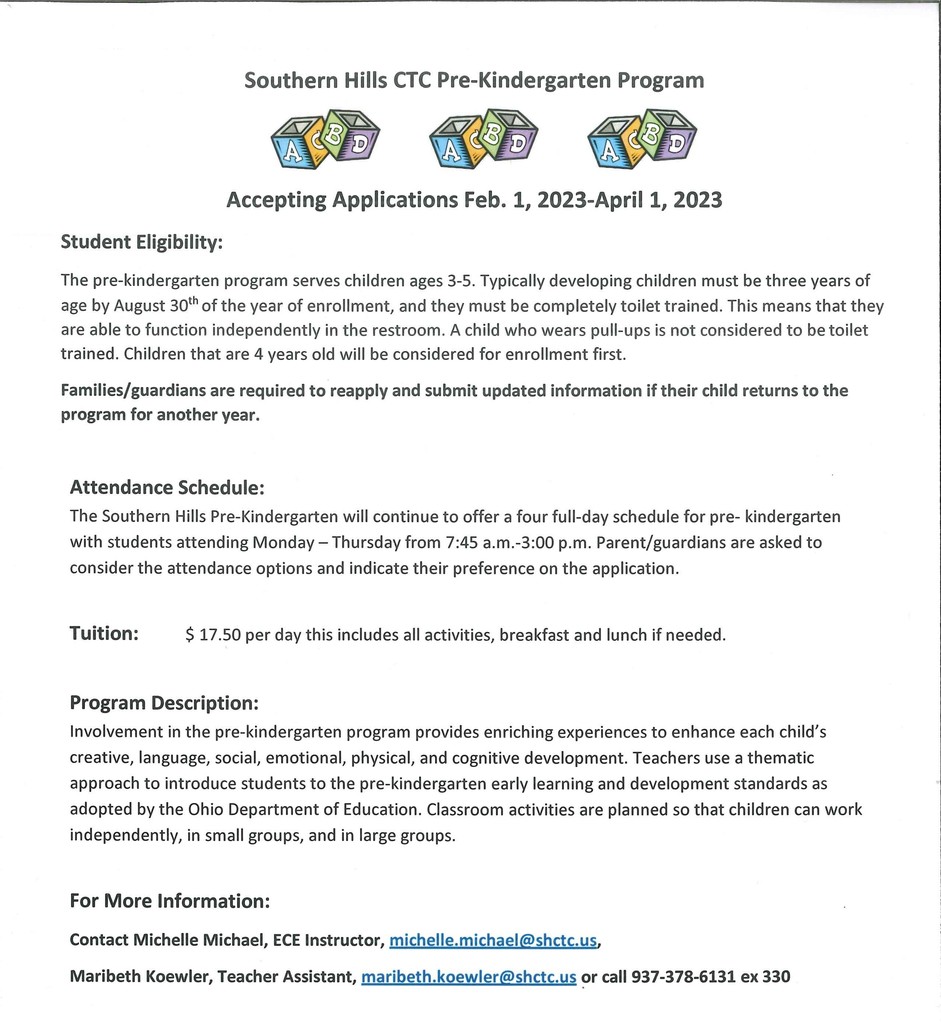 Congratulations to tonight's 8th grade drawing winners. $50 Visa Card to Brice Winterod. $100 Visa Card to Brian Jackson TV to Robert Banks. Thanks to all 8th graders and their parents who attended. #SHCTC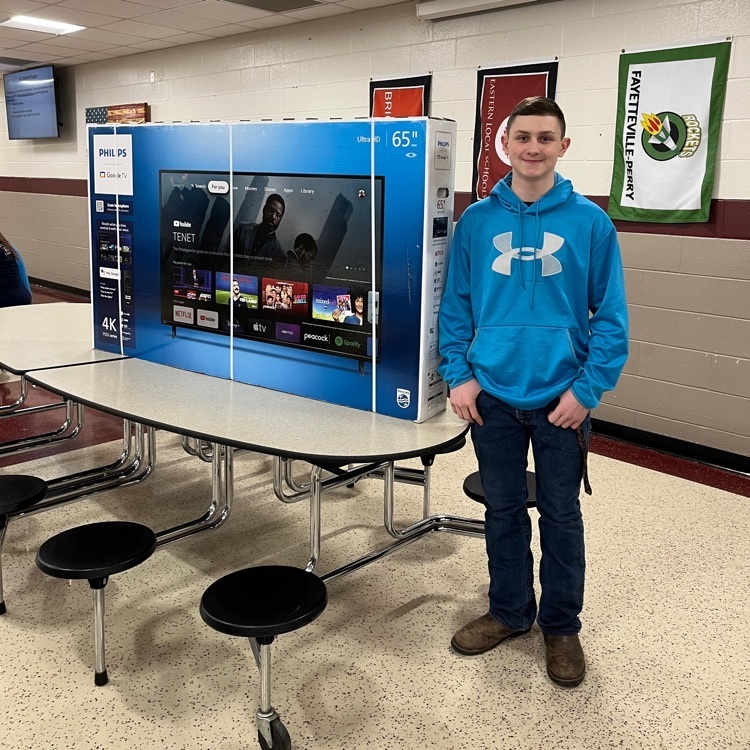 Tonight is 8th Grade Parent Night from 6-7.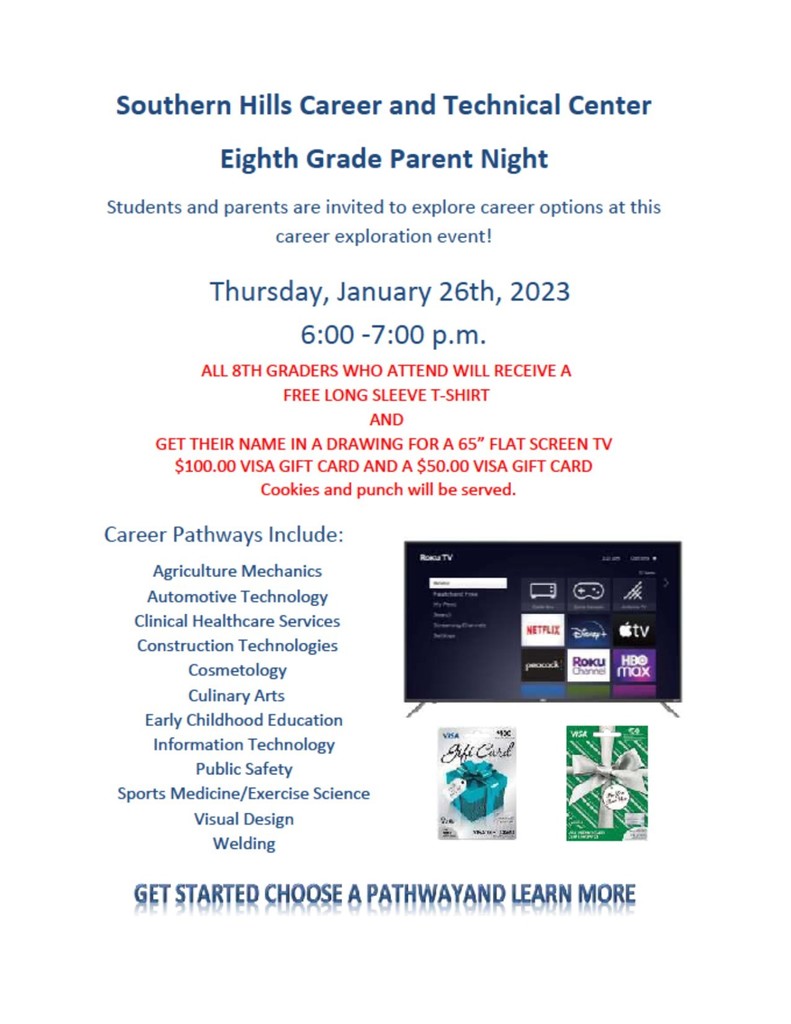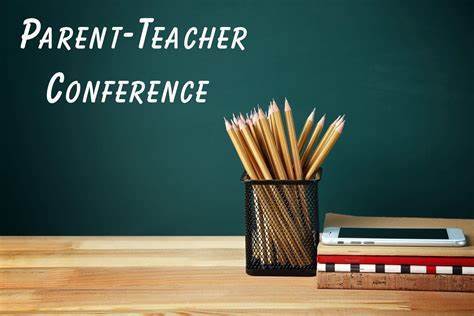 SHCTC students are organizing a Reverse Job Fair to be held on February 22 & 23. Potential employers interested in attending this event should contact Susan Roades at 937-378-6131 ext. 306 or email
susan.roades@shctc.us
.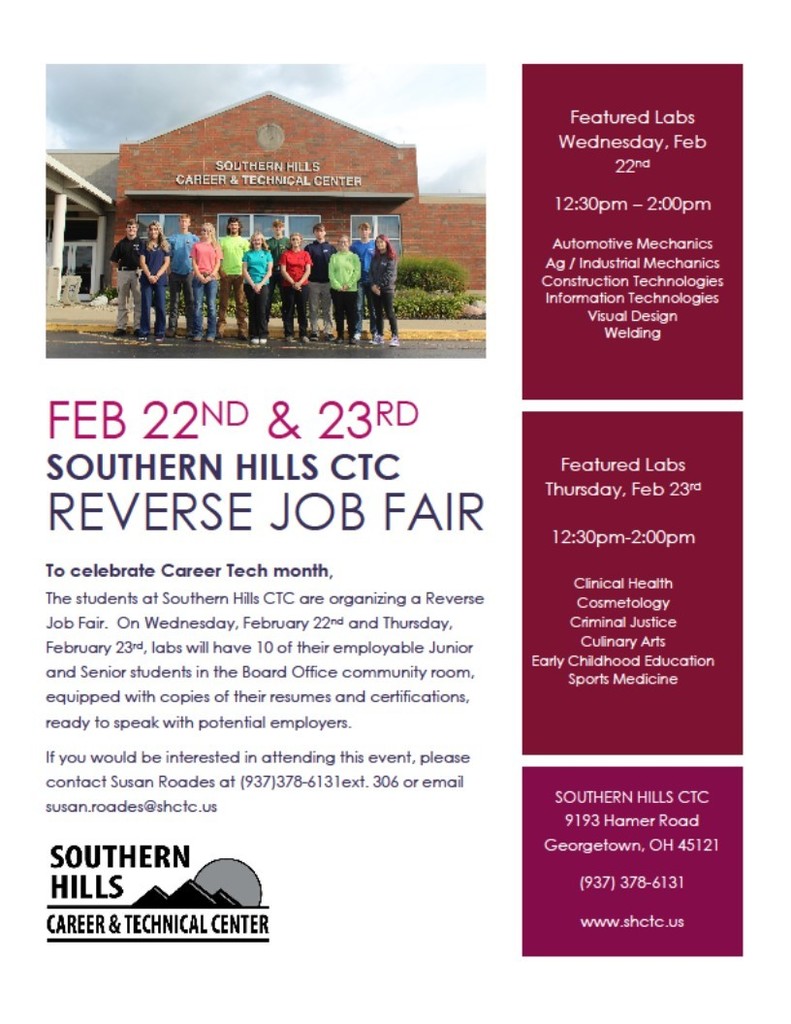 Austin Crabtree is printing a custom guitar body for a client today in Visual Design Lab. Hello to all the 8th graders out there who are coming to visit us in lab this week and next!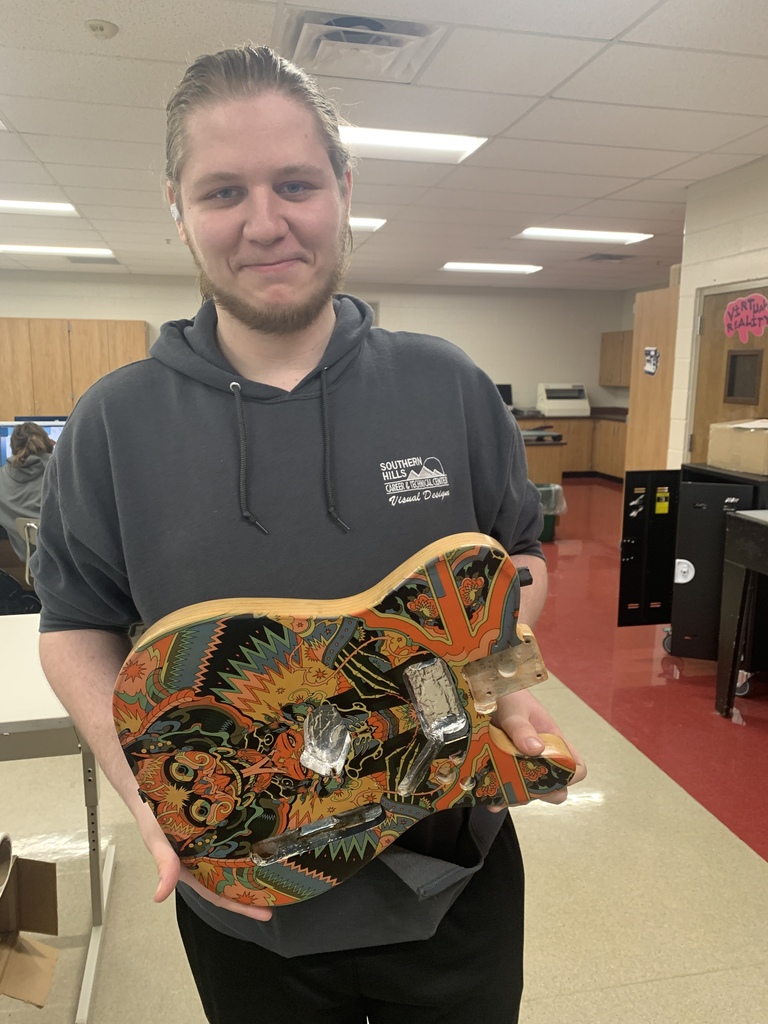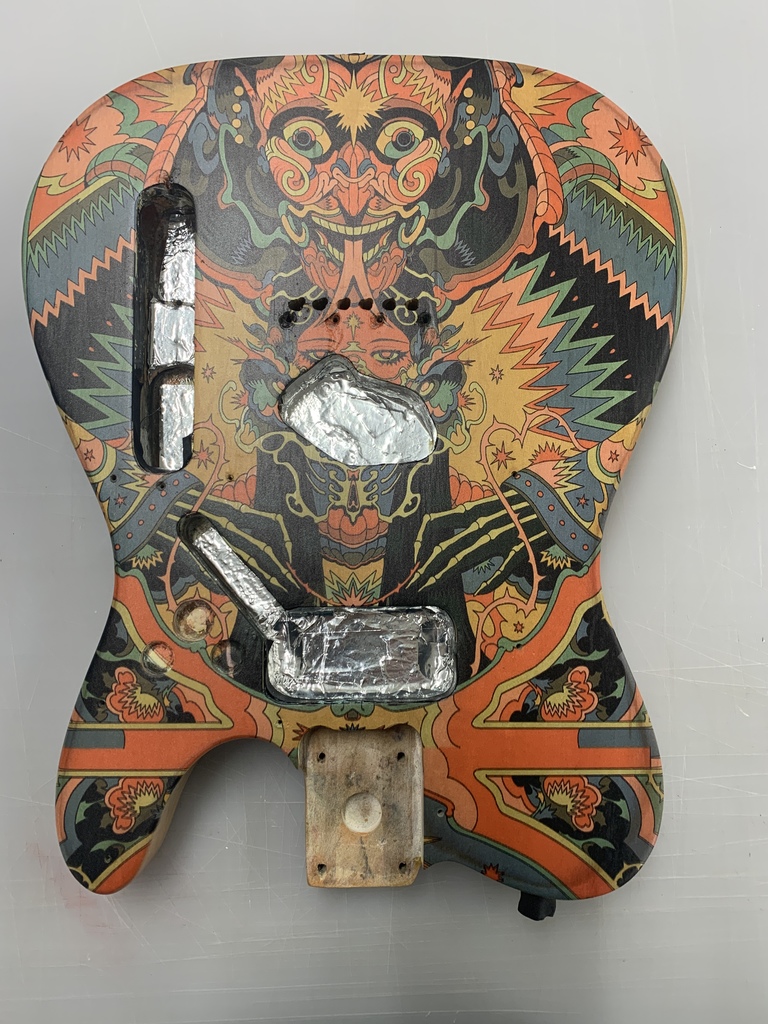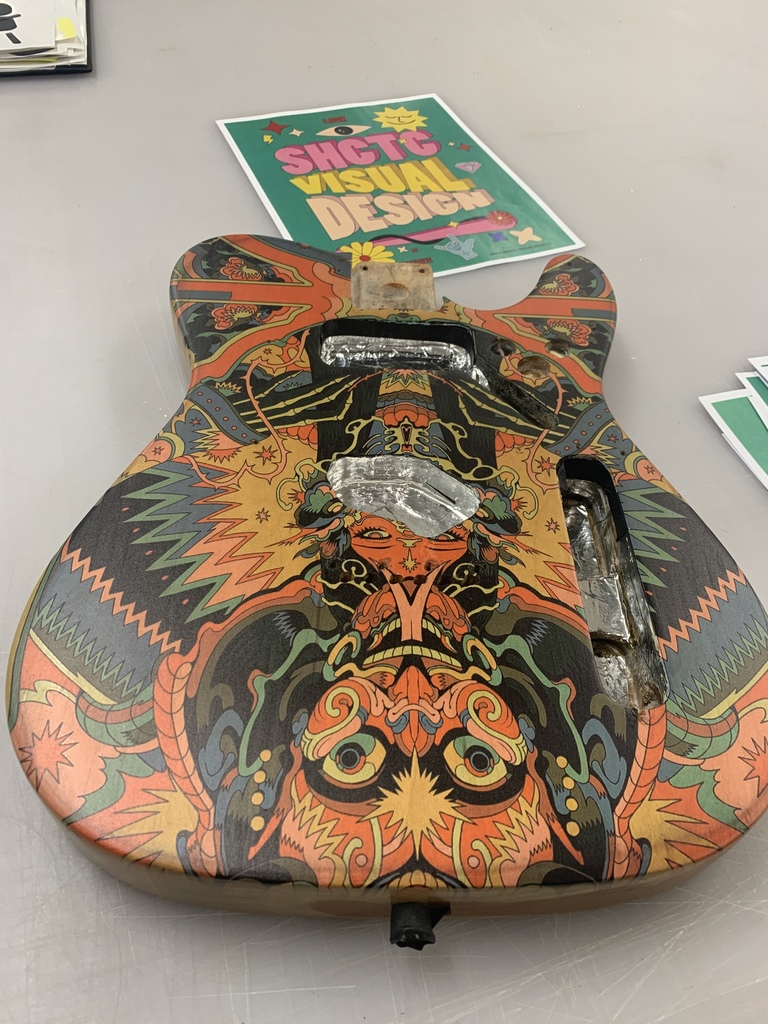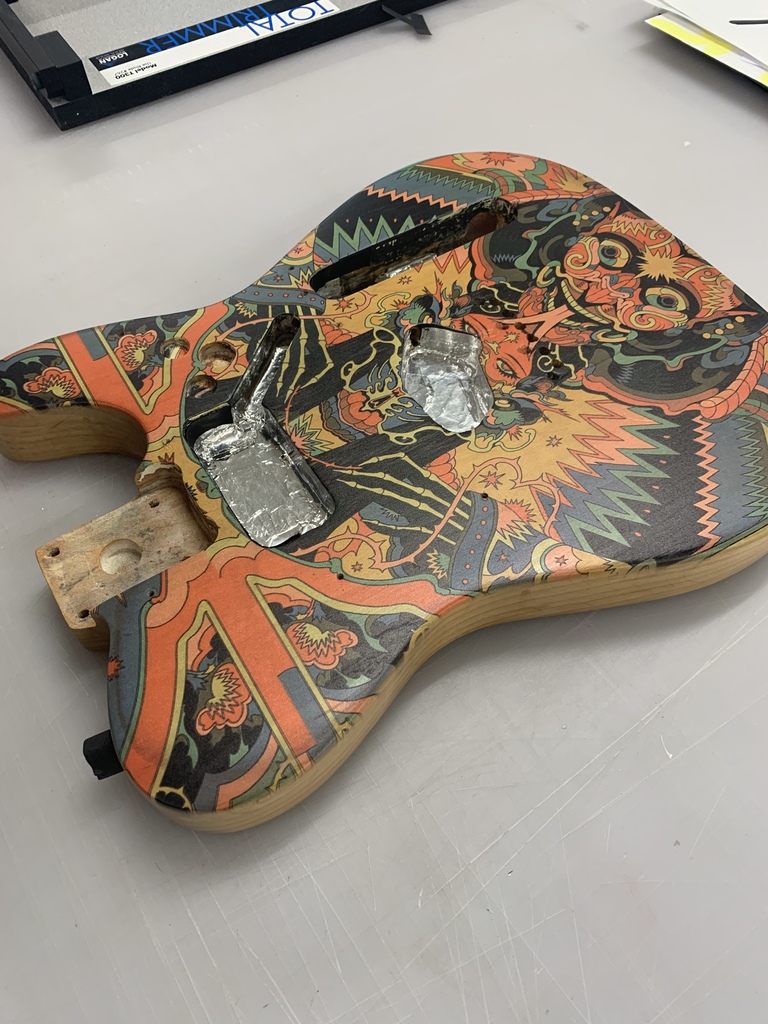 Juniors are having fun shooting miniatures and learning 3-point technical lighting in Visual Design Lab today. #SHCTC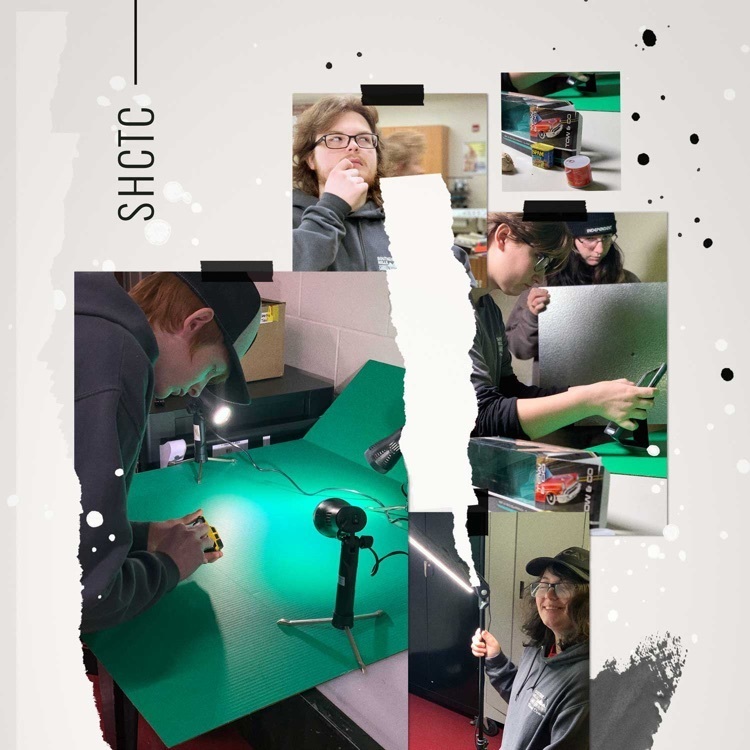 CONGRATULATIONS to Culinary Arts Juniors on receiving their Servsafe certification. #SHCTC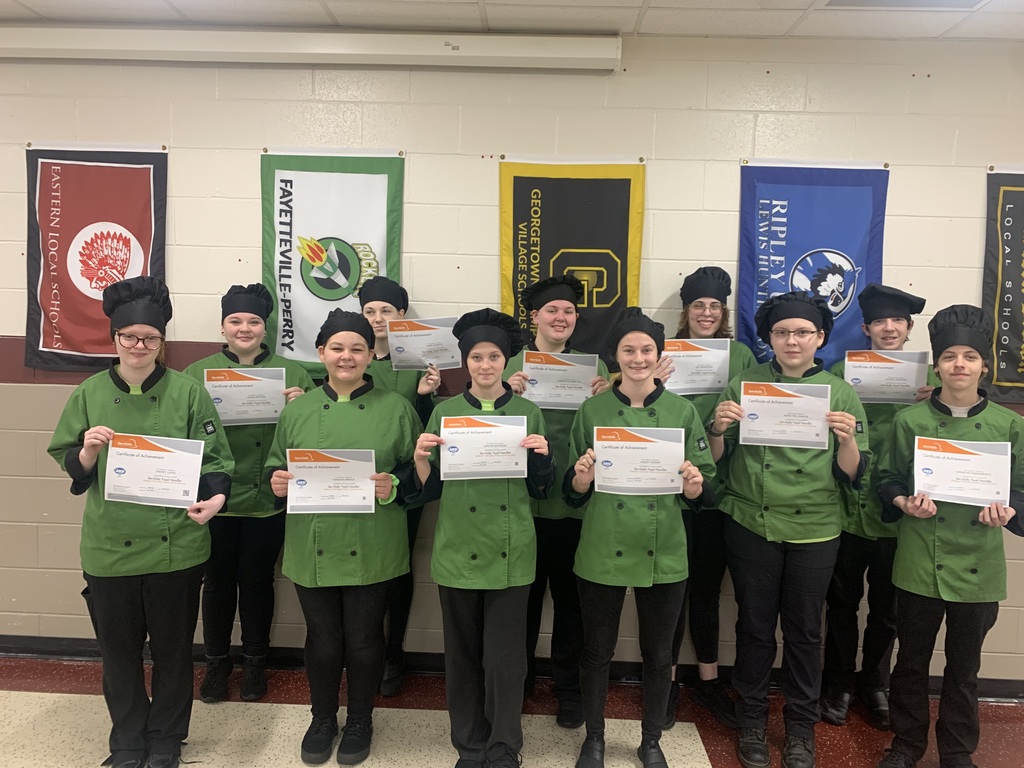 The Southern Hills Career Technical Center Board of Education will hold its 2023 Organizational and Regular meetings on January 10, 2023, at the Southern Hills JVSD Board of Education building.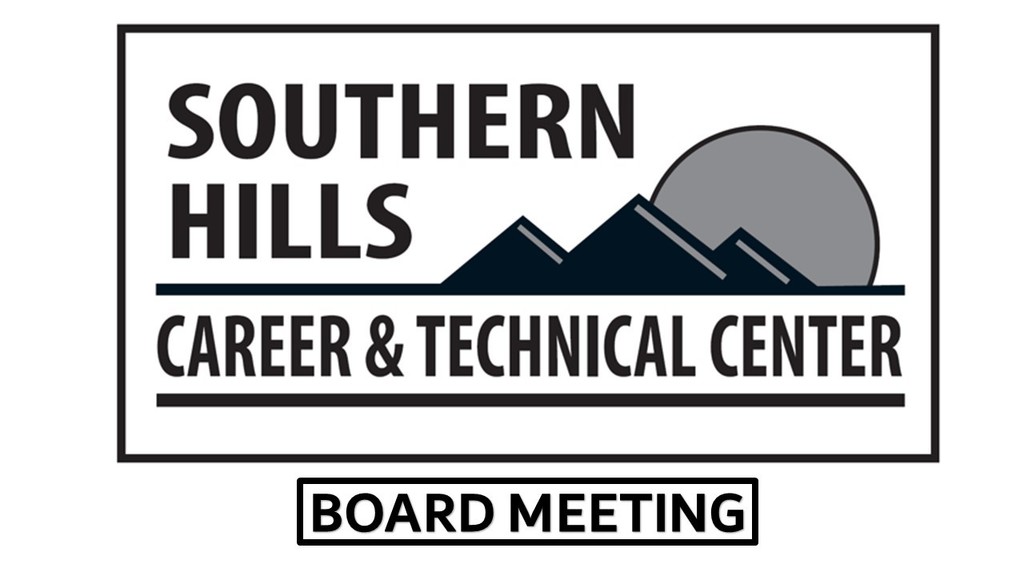 Congratulations Cosmetology Juniors for reaching 200 hours toward their nail tech license. They will take the exam after Christmas break and will be once step closer to obtaining their industry credential!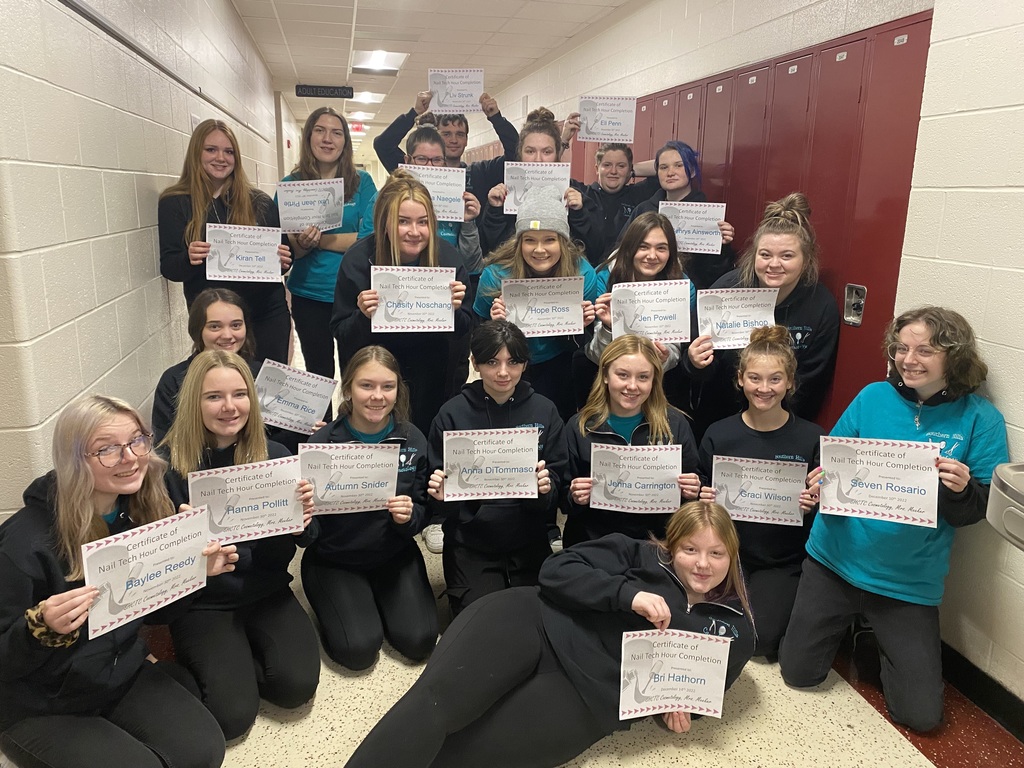 Congratulations to Cora Barnes, Alex Martin, Jackson Fite, and Jacob Wiederhold for passing the AutoCAD Certified User Exam! #SHCTC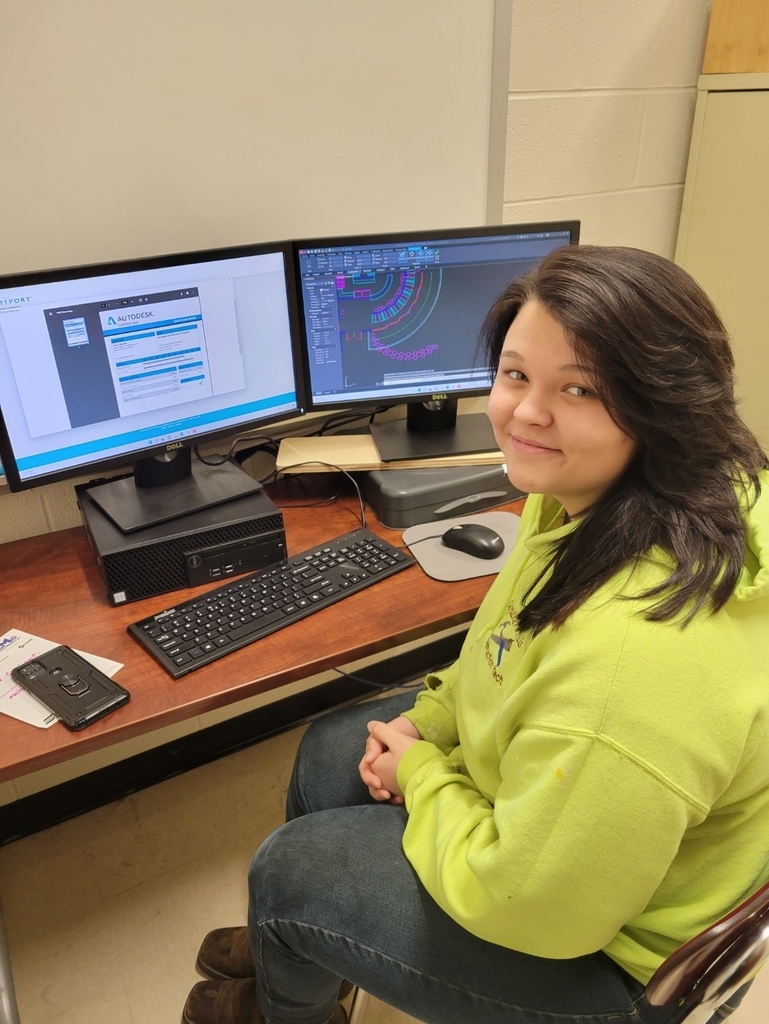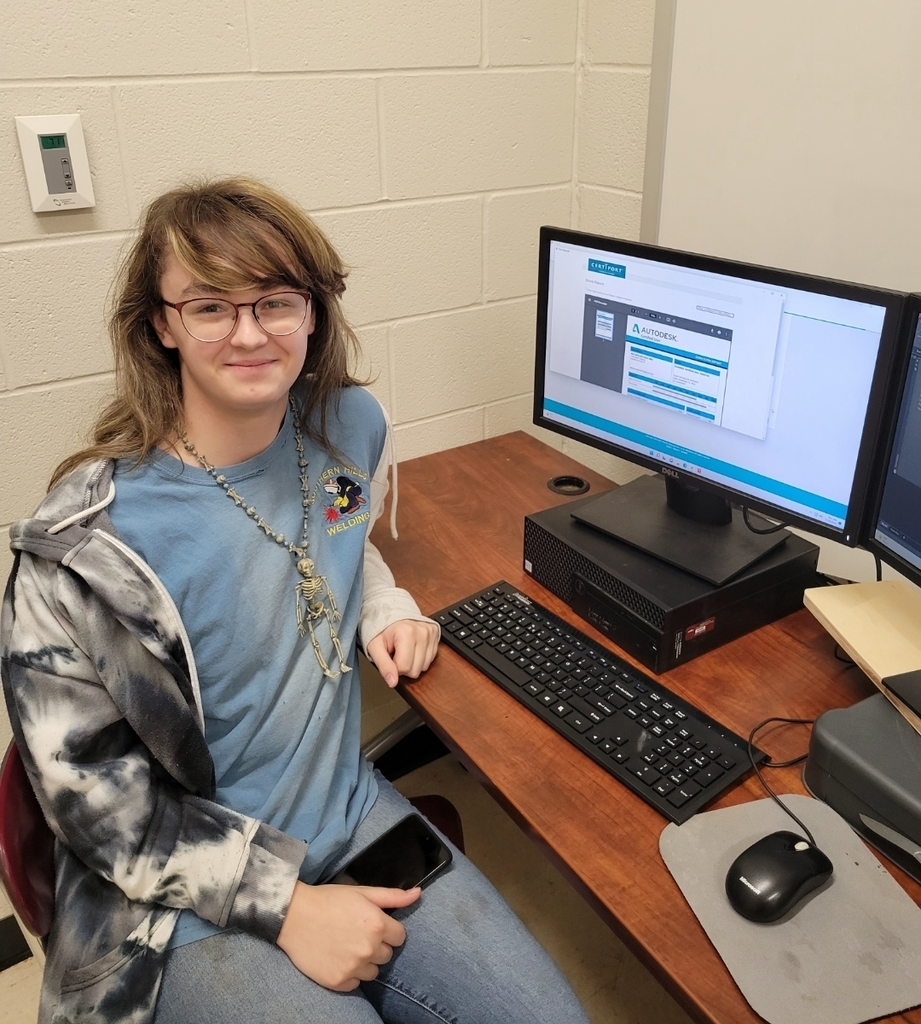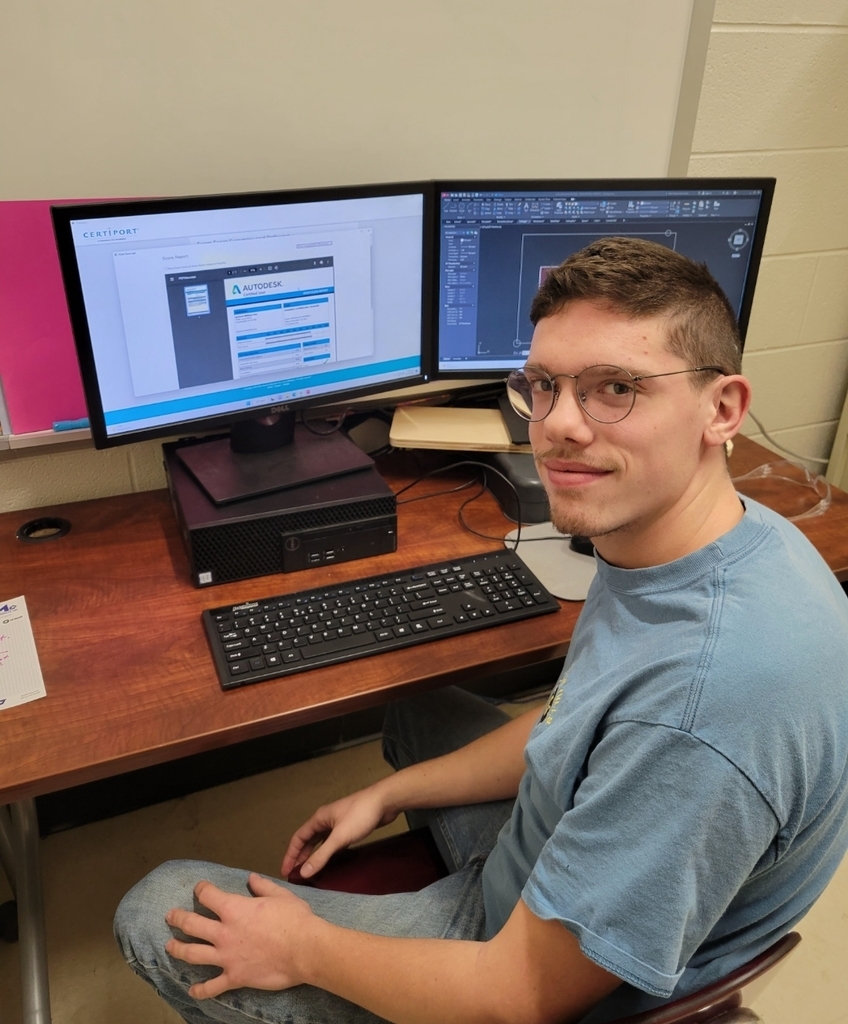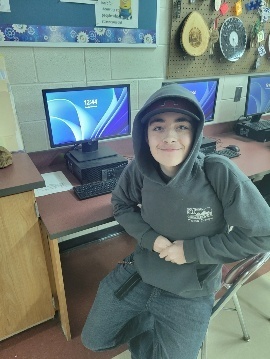 SHCTC students and staff- Monday- Regular uniform attire with a Holiday flare! Wear your socks, hats, hair as festive as can be! Tuesday- UGLY Christmas sweaters or Holiday attire with jeans!
SHCTC Families- Just a reminder that our semester exams are schedule for Monday, December 19th and Tuesday, December 20th. All students (with the exception of those on full time placement) are expected to be in attendance unless prior arrangements have been made with Principal, Angela Gray. Thank you

SHCTC Pre-K had a special visitor today…HoHoHo!!! #SHCTC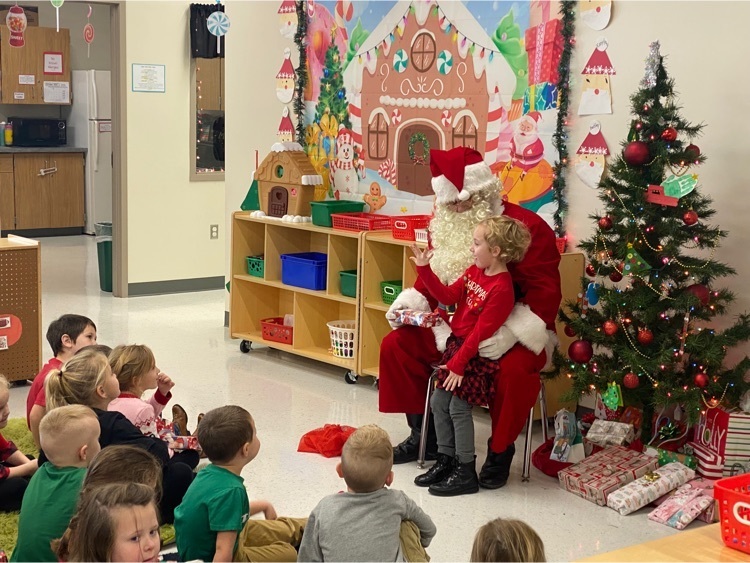 These little angels stopped up to sing Christmas carols to Student Services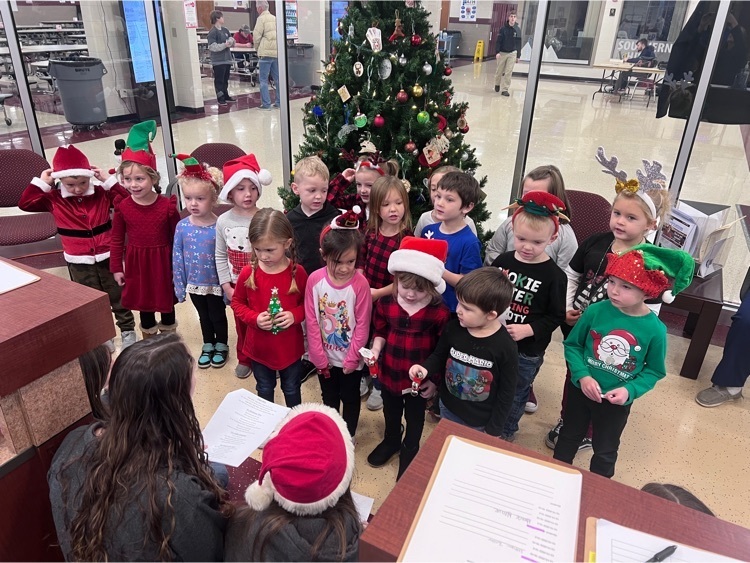 SHCTC families- Semester exams are scheduled for Monday, Dec 19th and Tuesday, Dec 20th. We are asking for your support in emphasizing the importance of attendance EVERY day, but especially on these two very important days. In keeping with SHCTC's mission of instilling professionalism within our student body, we appreciate our families efforts to avoid taking extra time off during the winter break. It is our hope that the break (scheduled for 12/22-1/2) will be both restful and enjoyable for our staff and students!

Are you looking for a rewarding career? Clermont Northeastern Food Service Department is partnered with Southern Hills CTC and are looking to fill an opening for a 3.5-hour position for the Food Service Department. If you are interested, please have them call 513-625-1211 ext 321 or email
hoerth_t@cneschools.org
or
terri.hoerth@shctc.us
This is a great opportunity to get your foot in the door and follow your children 😉Generally the position will start right after the kids get on the bus and generally off before they are home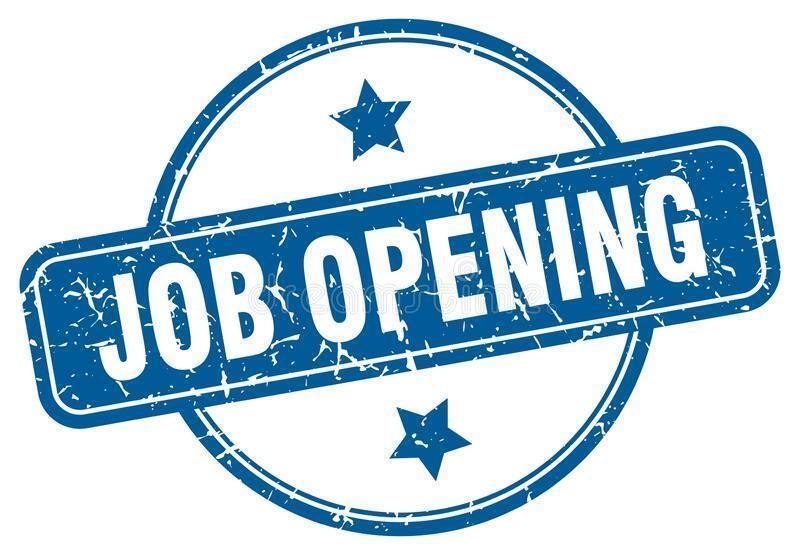 Our Southern Hills' Honor Society induction ceremony will be Friday December 16th at 9:30 am in our building. All inductees are allowed to bring 4 guests and are required to reserve seats which can be done at this link:
https://forms.gle/bJ4msd6DtPLwGiKXA
#SHCTC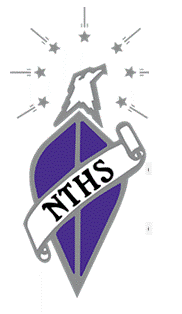 Super Saturday is coming. Saturday, Dec 10 from 9-2 drop your kids off at SHCTC for a fun filled day while running some Holiday errands. There are 3 sessions with 5 workshops to choose from. Please only register for 1 workshop per session. Click
https://www.signupgenius.com/go/10C0D4AACA72EA6FDC25-super1
to register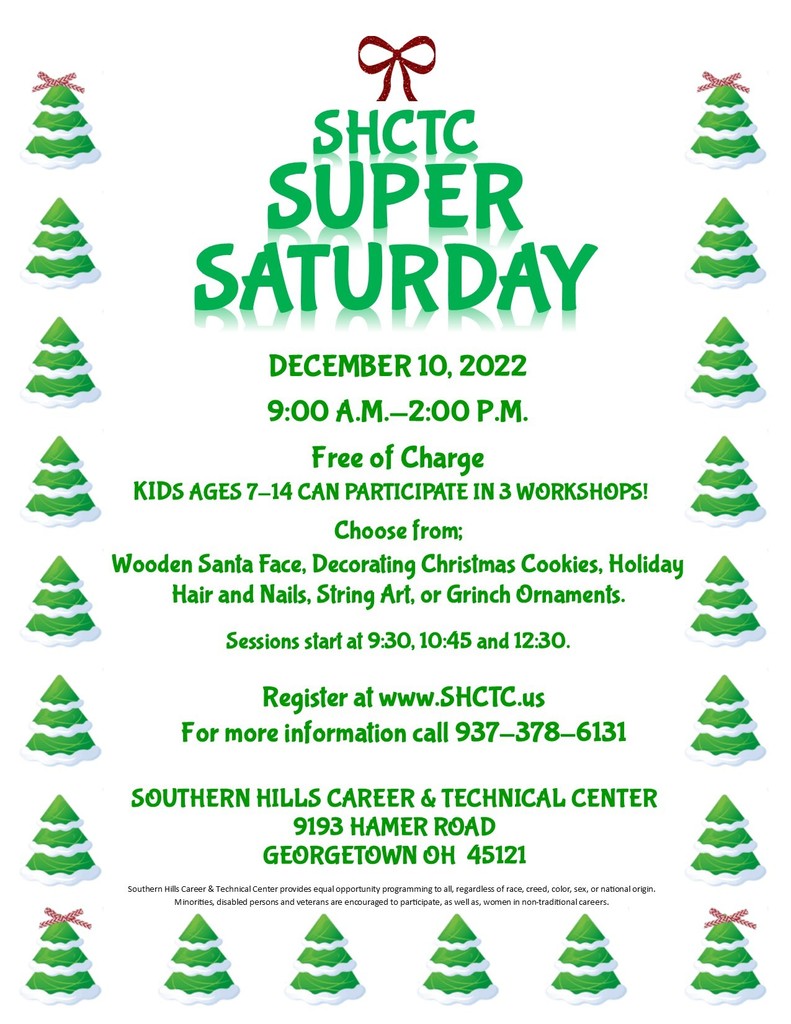 In the SHCTC Visual Design Lab, students learn to create interesting content for social media sites for their clients. #SHCTC