Today is opening day for The Ol'House Coffee Brewery. The coffee shop will be open everyday from 7:30 - 11:45. #ProjectLife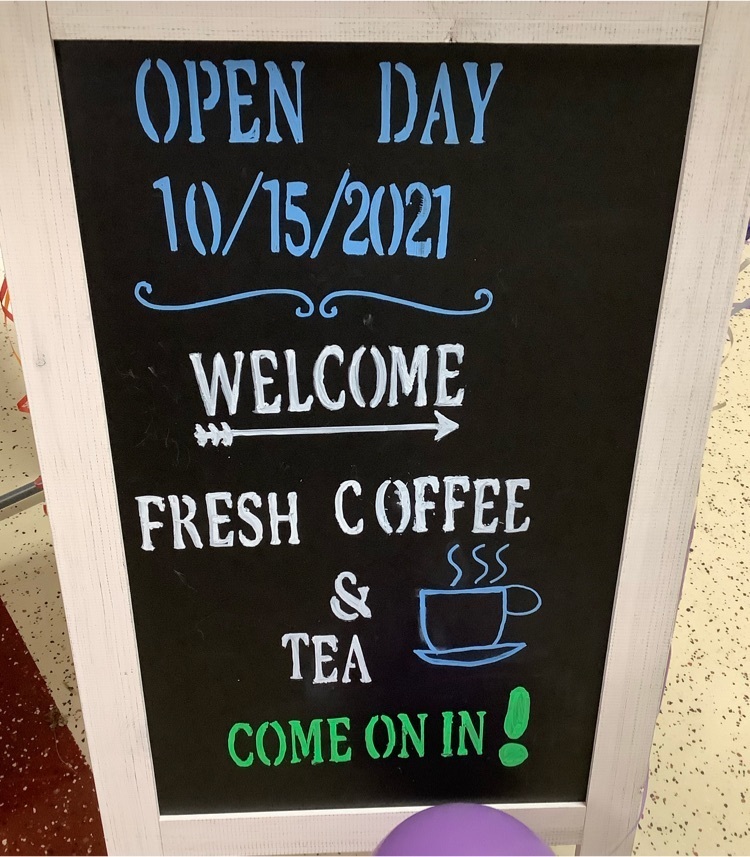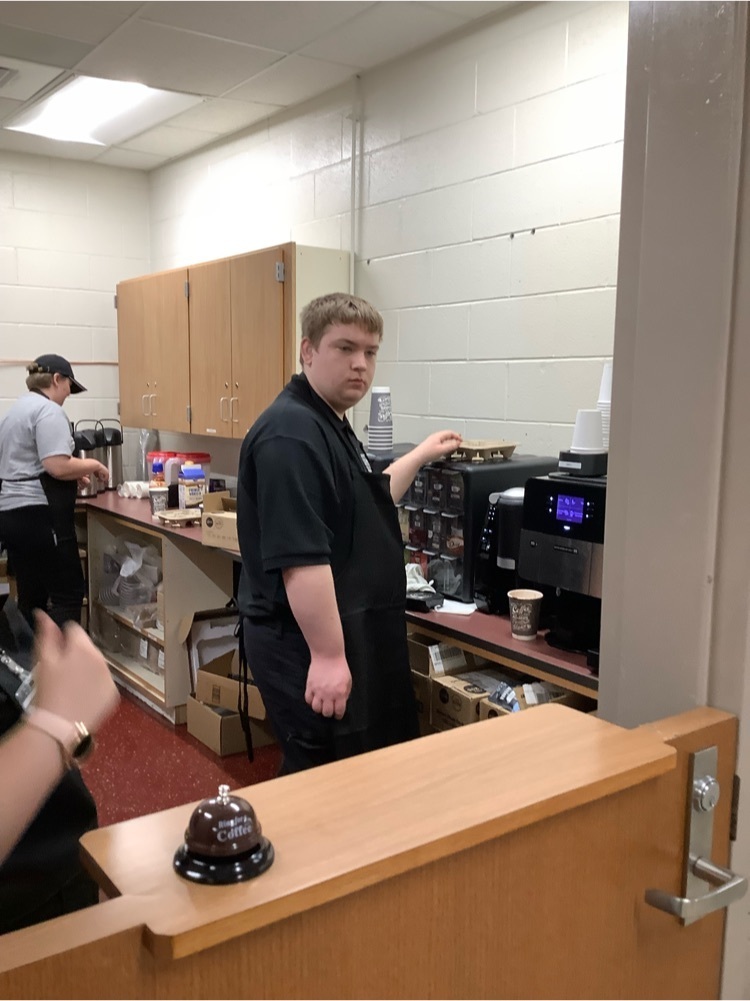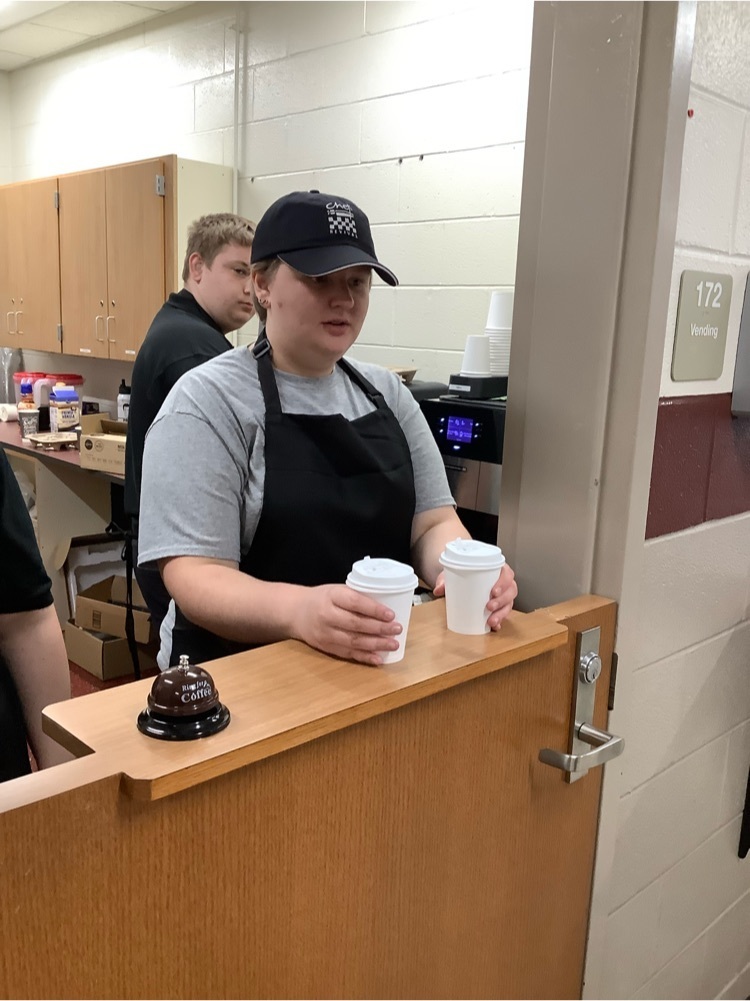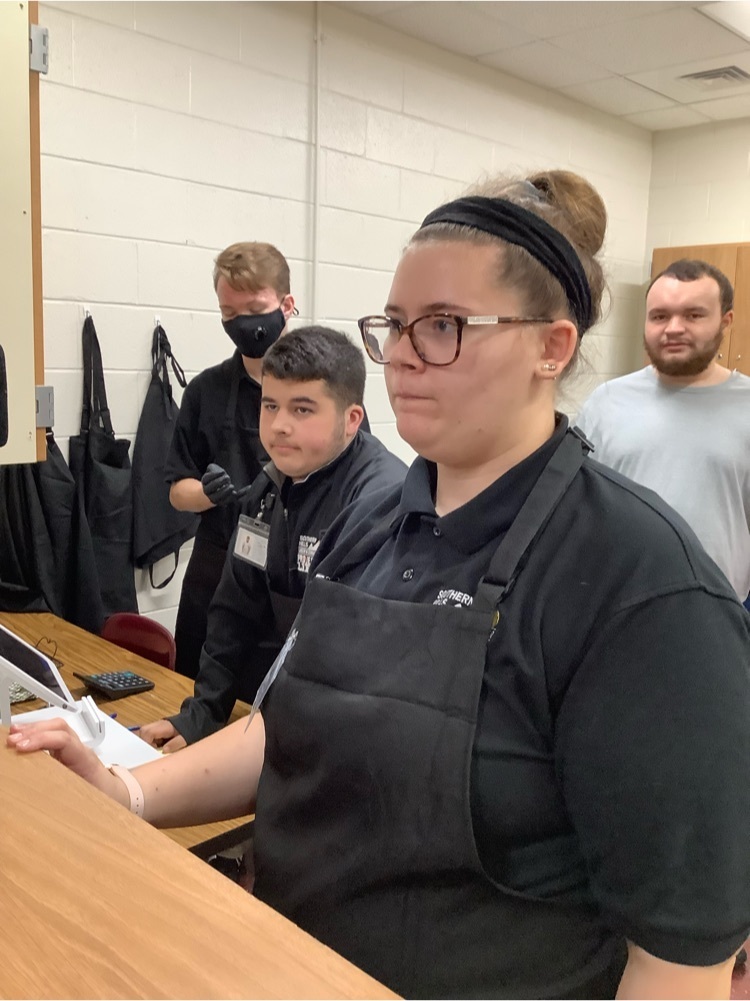 Southern Hills CTC is hiring substitute teachers. If you are interested, please contact Mrs. Angela Gray at (937) 378-6131 ext. 300.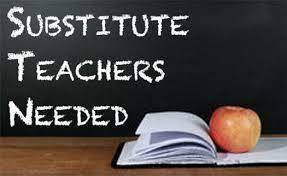 Testing out the new band saw!! We would like to thank the school board for the upgrading the band saw for the construction tech program along with David Schram for the installation.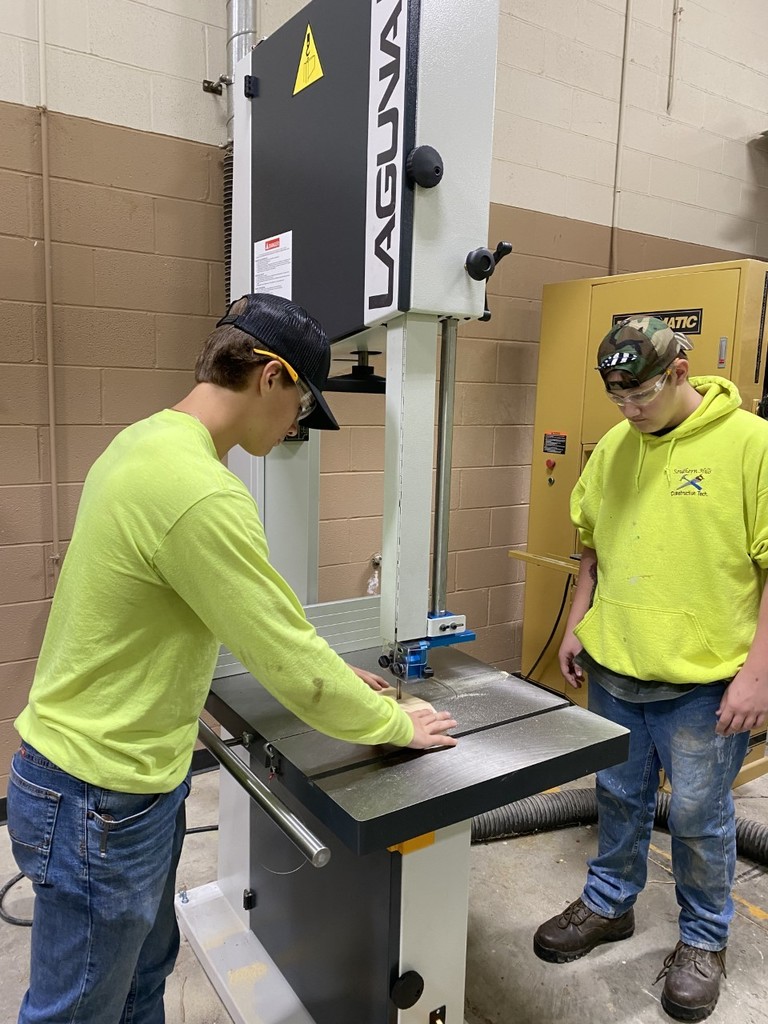 Mr. Schmidt's Construction Tech Junior have been working hard and have completed their tote box.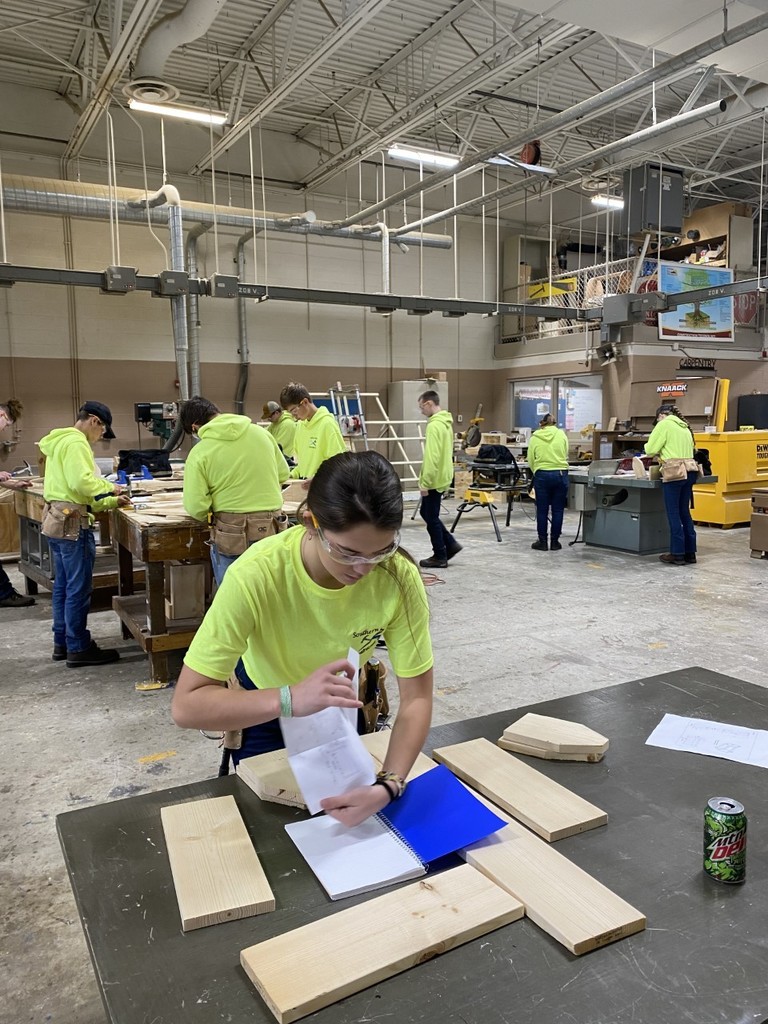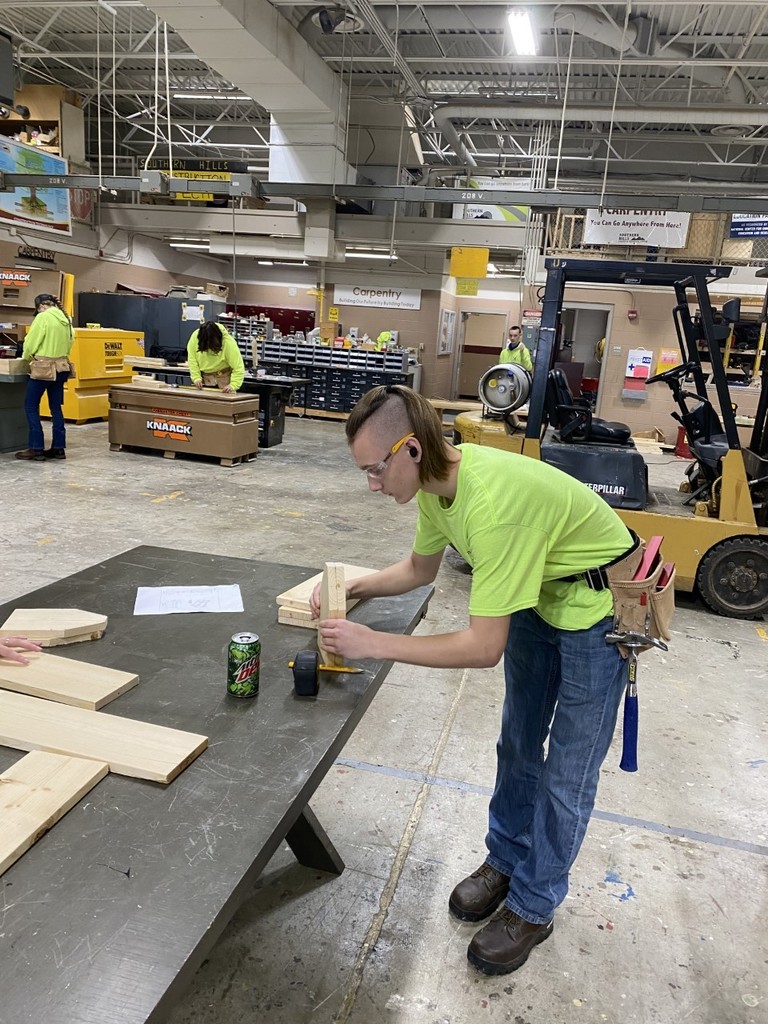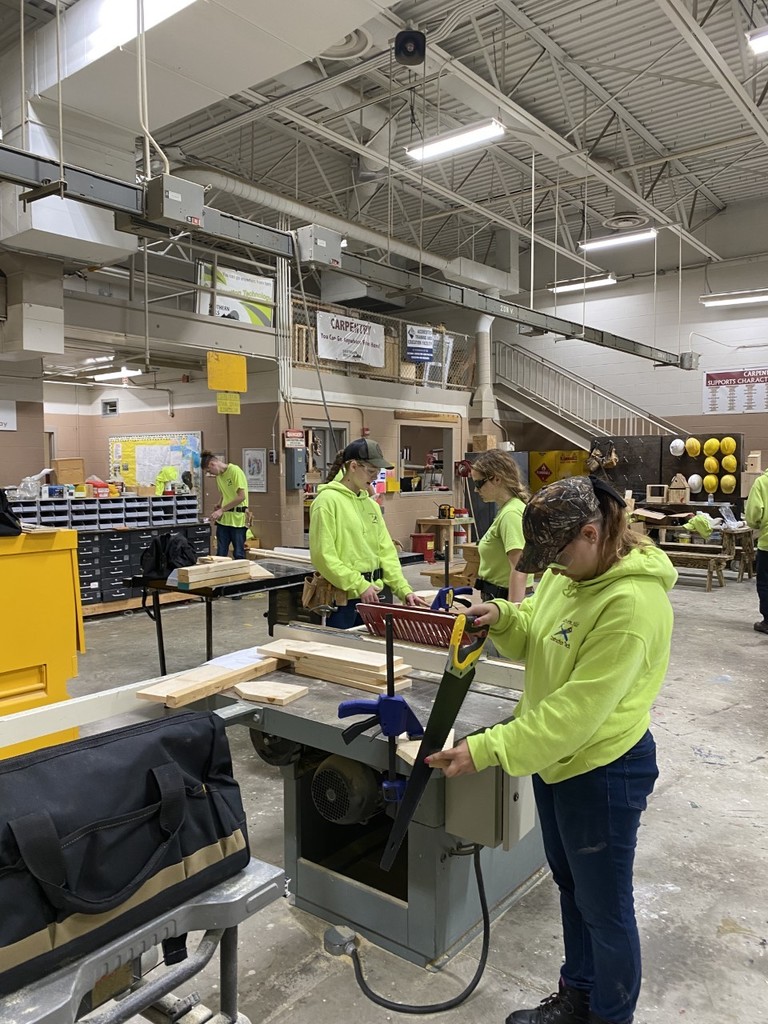 Chef's Corner is preparing for opening day, October 13, 2021. Join us from 10:30 - 12:30 for dine-in or order carry-out. The menu will be on our website.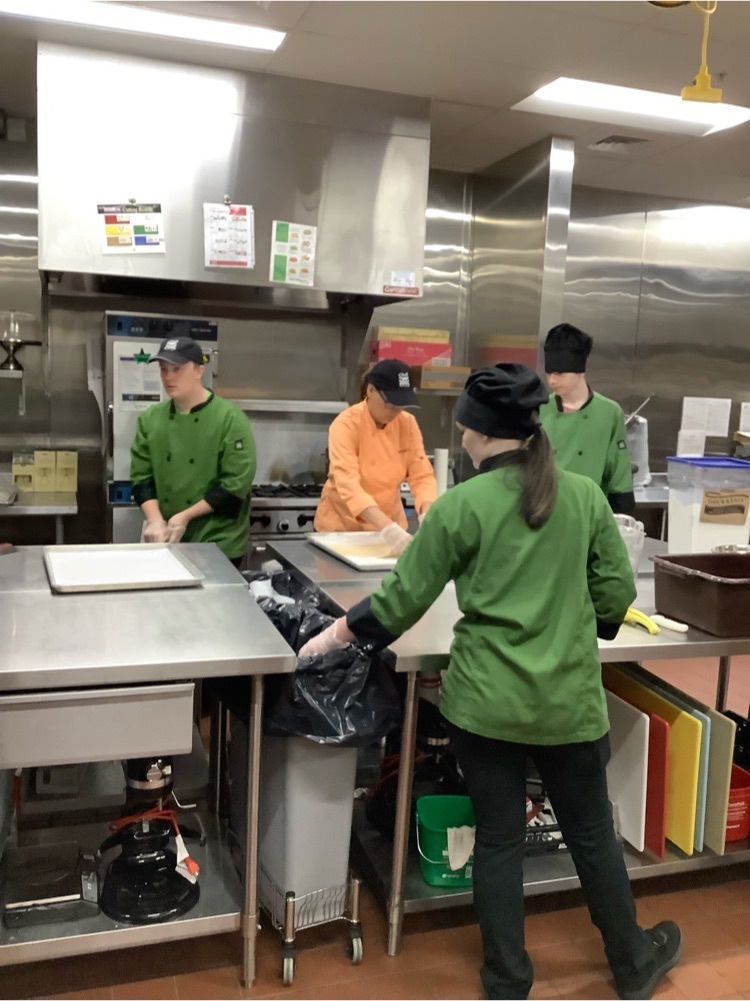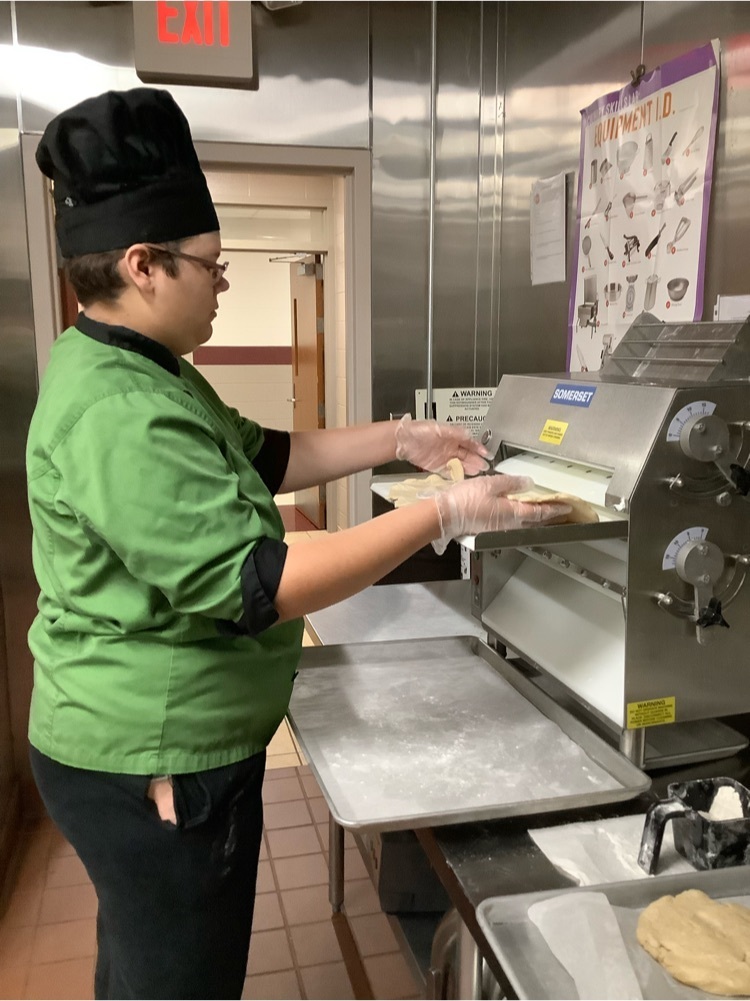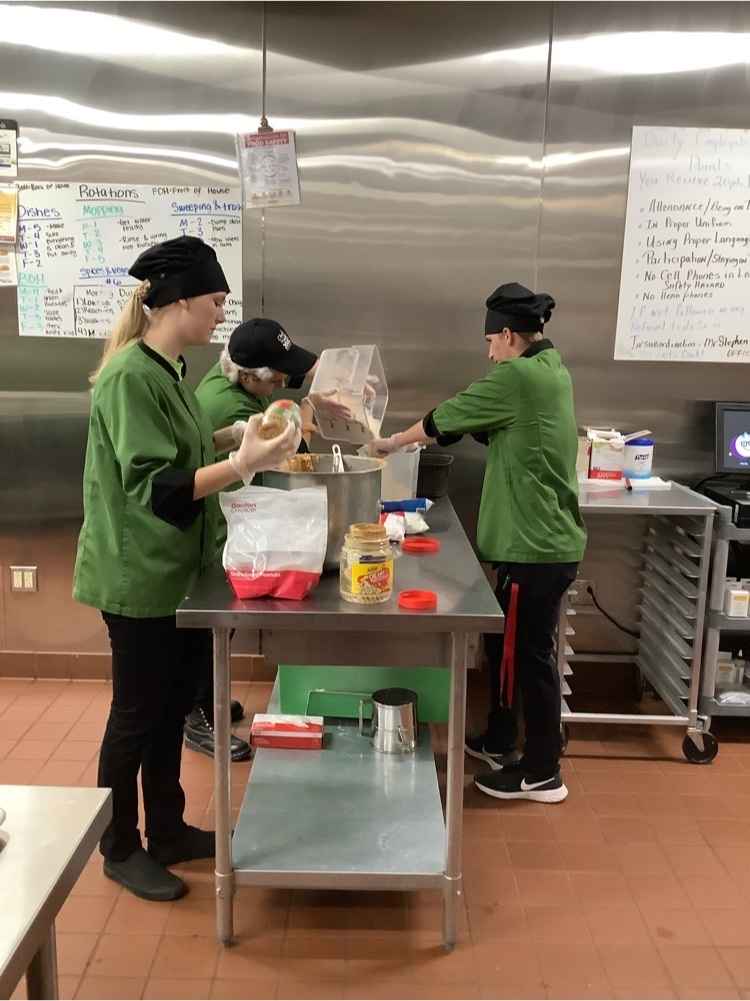 Visual Design Juniors are learning to use Adobe Illustrator this 9 weeks and during our computer breaks, they play a brief game of Pictionary to practice their drawing skills. Visual Deign Seniors update a banner for Chef Evans and the Culinary students.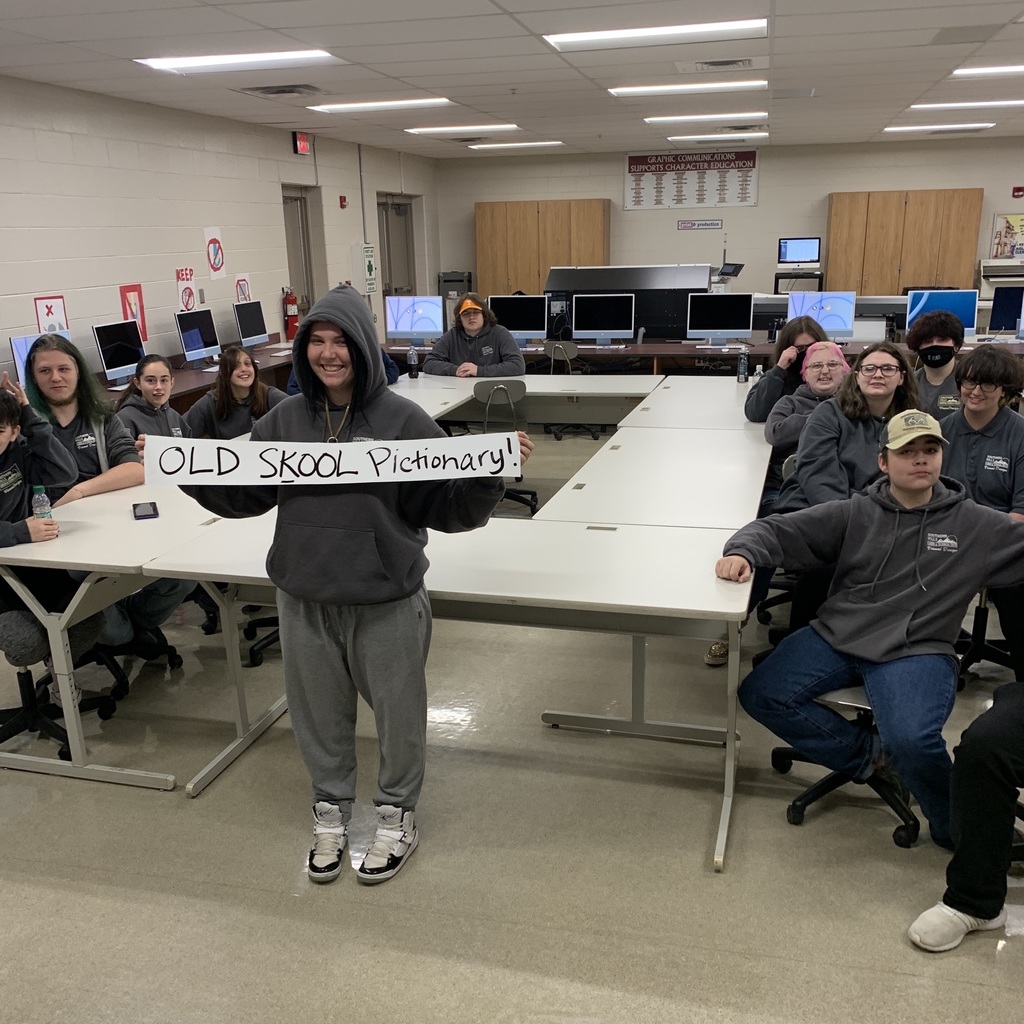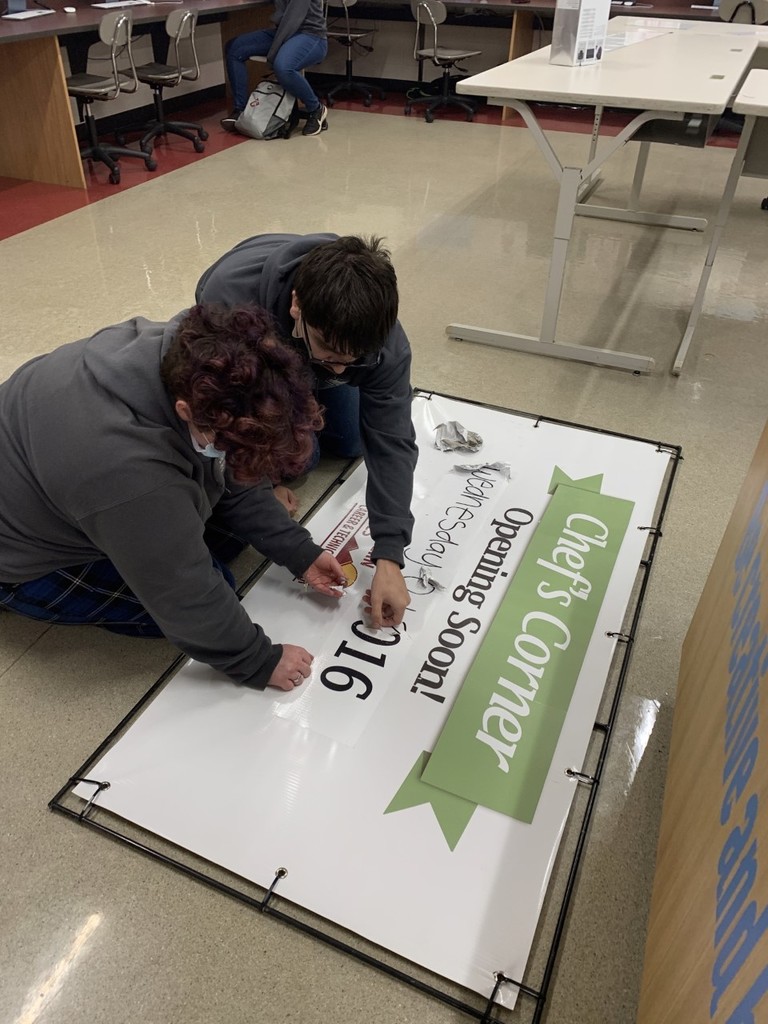 Danny Richter and Layne Hite create, print and install vinyl on some signage for a Special Olympics project that Construction Tech is working on.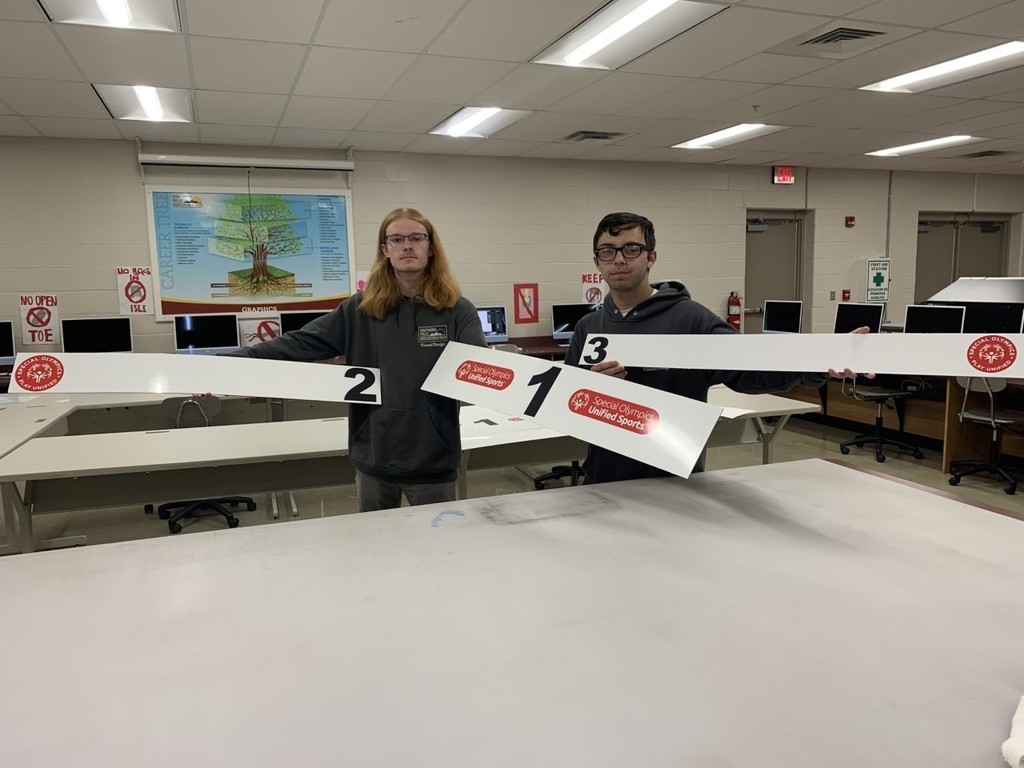 ODOT Paint the Plow that will be in BC Fair Parade. Bhri Renville and Blake Frazier donated work hours to complete the painting of a plow and promote a safety message while showing their school spirit.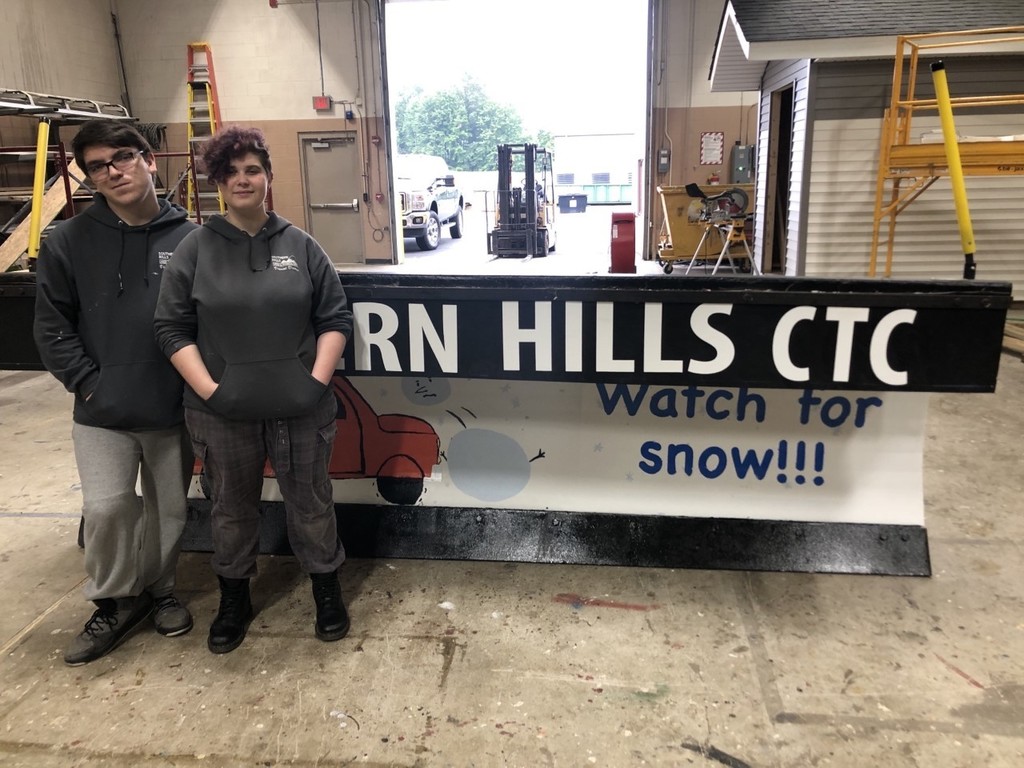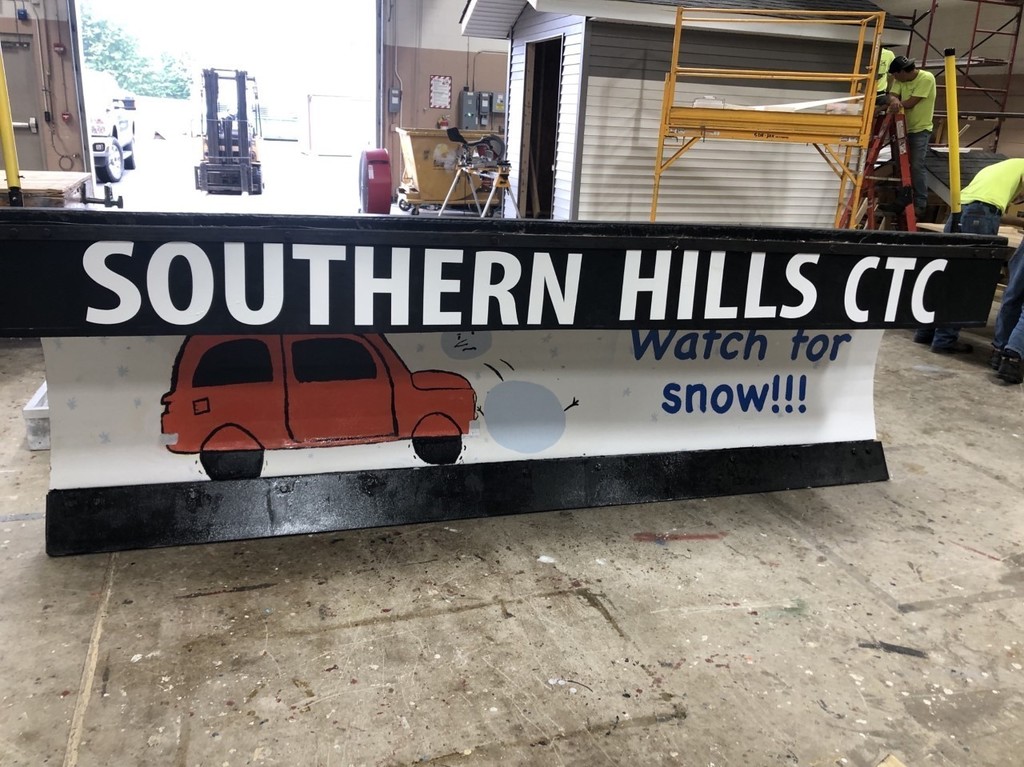 To show our appreciation, Southern Hills students that are presenting projects at the Brown County Fair were rewarded today with a gift bag. You make us proud with your dedication and hard work.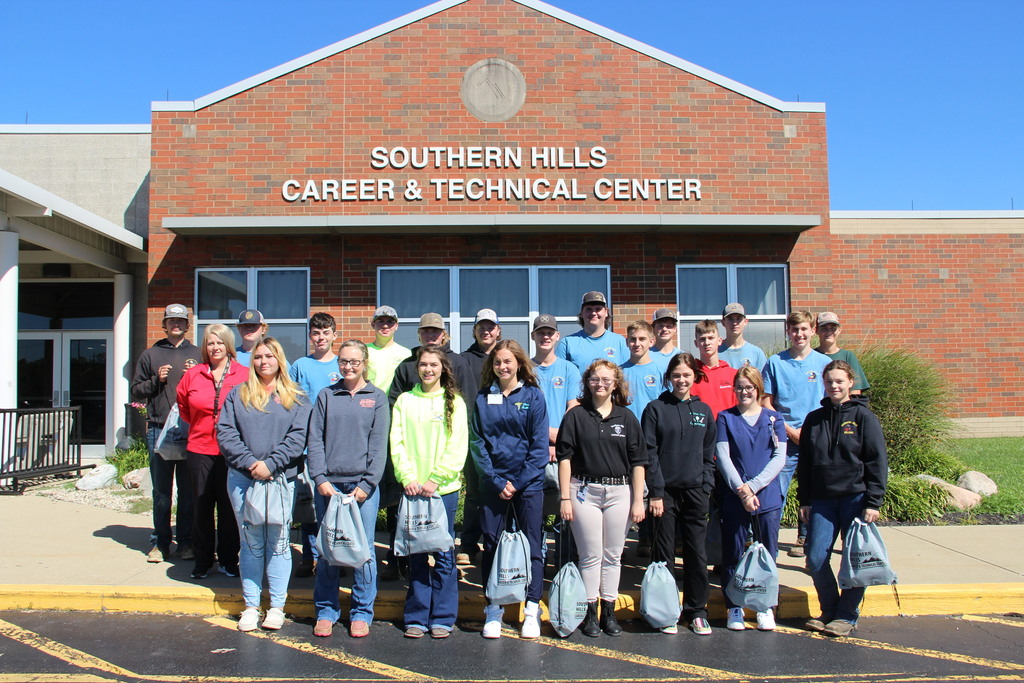 The energy was high on Friday as SHCTC took sports pictures. We certainly have multi-talented students! 🤩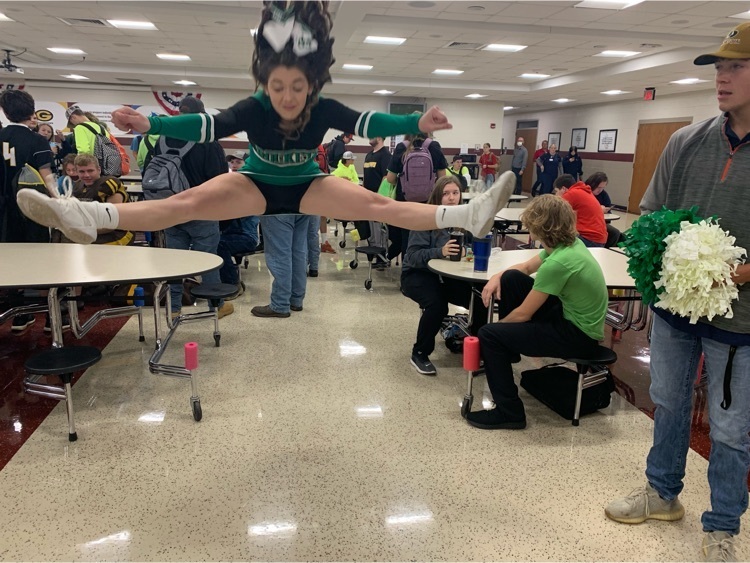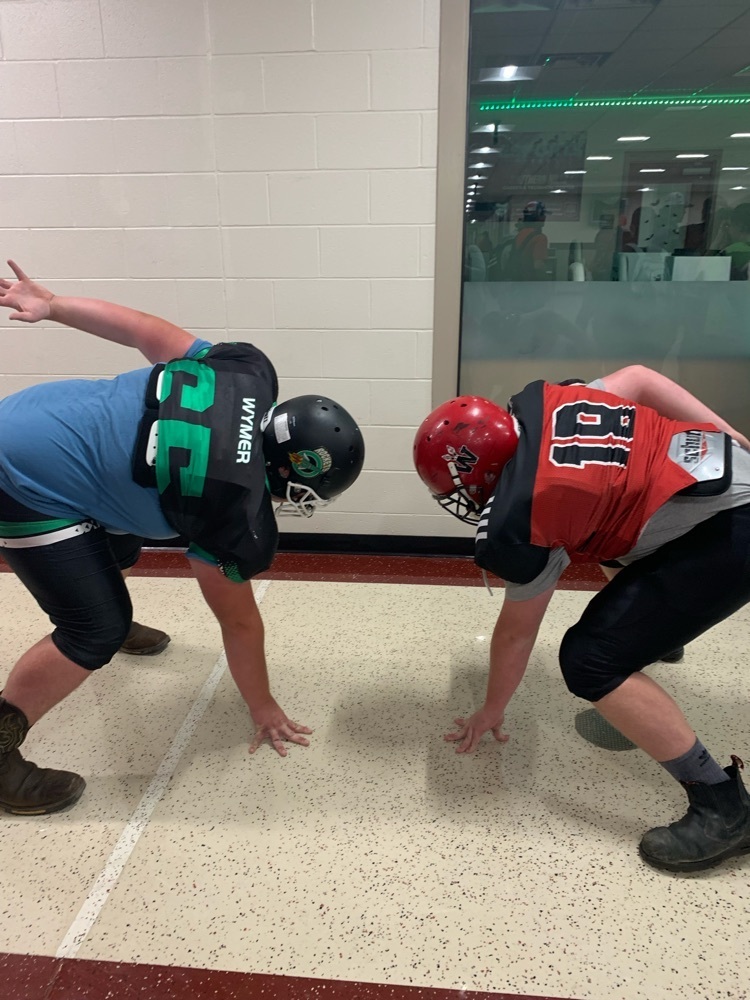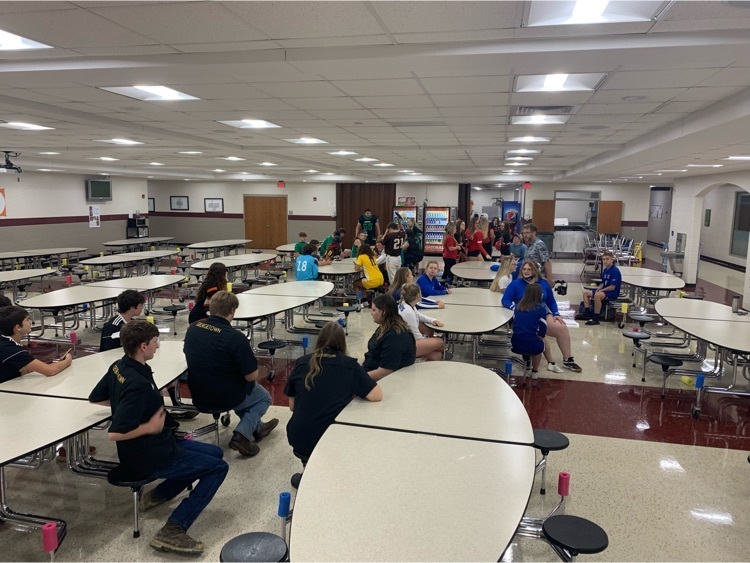 Individual Lifetouch pictures are cancelled for Monday, 9/20 and will be rescheduled at a later date. We will still have the panoramic picture taken Monday. All students are expected to be in uniform.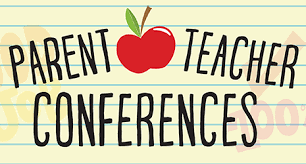 JOB OPENING Are you looking for a rewarding career? Clermont Northeastern Food Service Department is partnering with Southern Hills CTC and we are looking to fill an opening for a 3.5 hour position for the Food Service Department. If you are interested or know anyone interested, please have them call 513-625-1211 ext. 321 or email
hoerth_t@cneschools.org
or
terri.hoerth@shctc.us
This is a great opportunity to get your foot in the door and follow your children 😉Generally the position will start right after the kids get on the bus and generally off before they are home.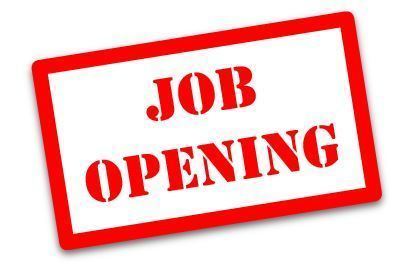 Lifetouch pictures have been rescheduled for Monday, September 20. Order forms are available in Student Services or can be ordered online at mylifetouch.com, use ID: EVTW73MSV

G.E.V.S. will be running a shuttle Monday, September 13. Georgetown bus riders must be at the High School by 7:30 to ride the shuttle to S.H.C.T.C. All Georgetown students are expected to be in attendance on Monday. The shuttle will return at the end of the day.
SHCTC just completed a 'Secure Mode' lockdown. Thank you to the 11 canine units who helped us today. SHCTC supports a drug free campus, making employable students!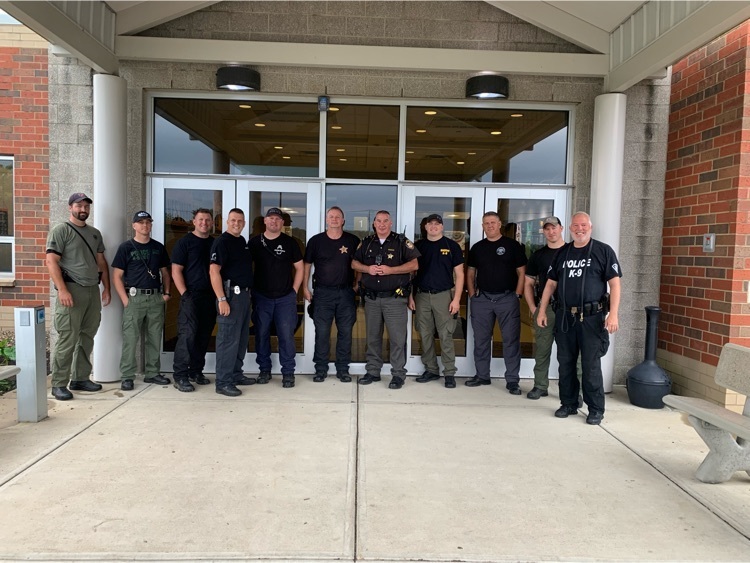 Recent shots from a couple lab visits.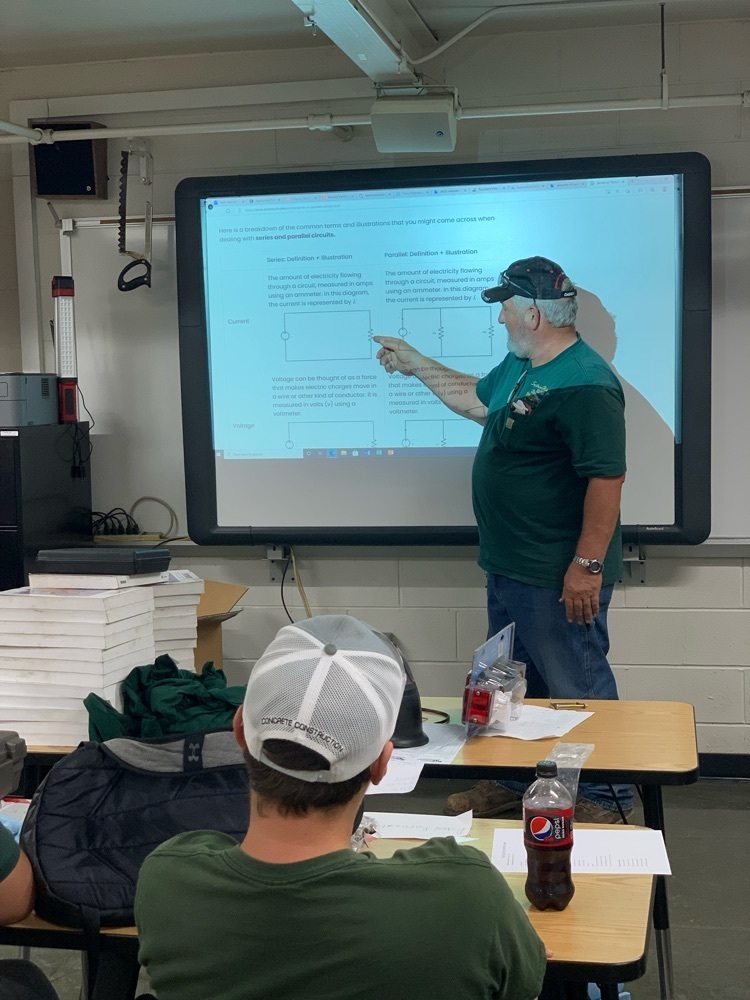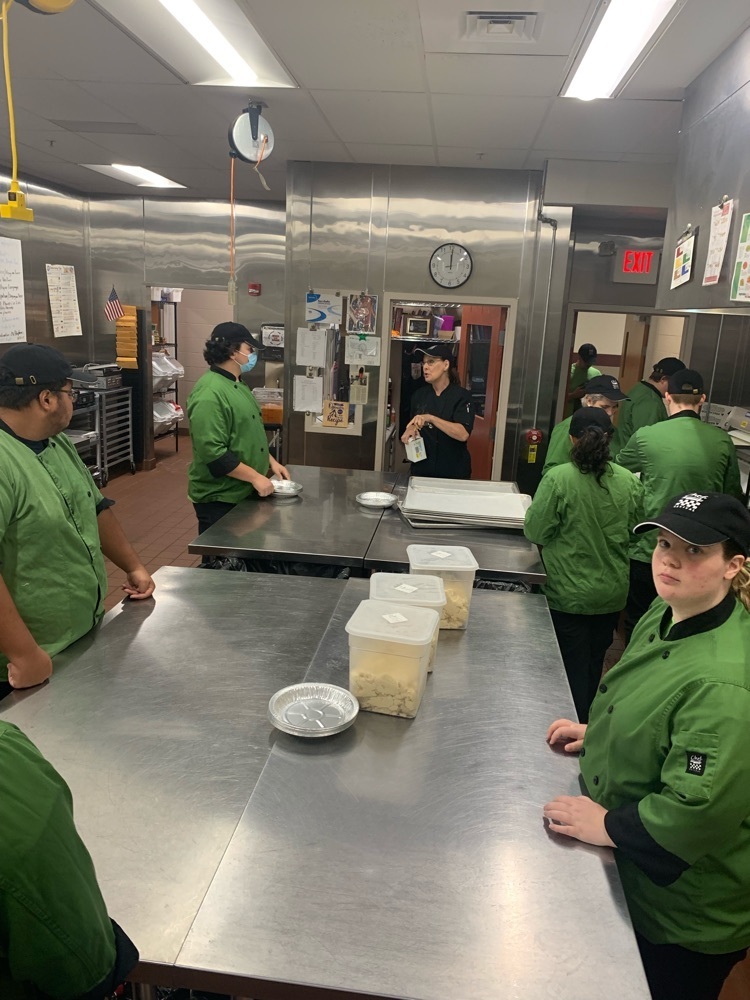 Ohhh… SHCTC Esports is back at it! We are so excited to have them at the front and center of the school, in their new and improved location!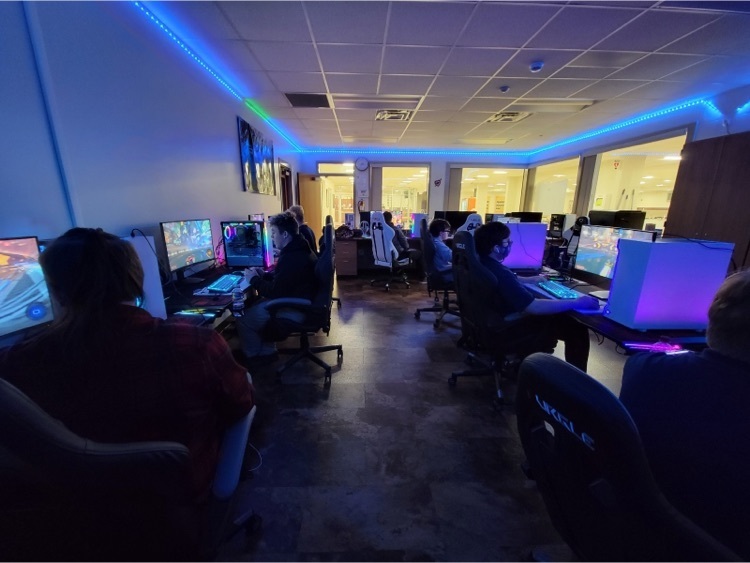 Culinary Arts had a fun filled adventure to Jungle Jim's and lunch at O'Charleys today!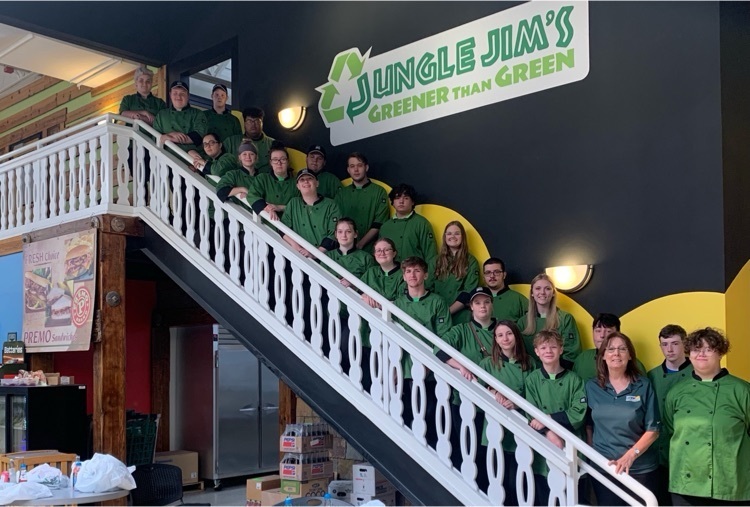 Howser's One Stop and Linda's Embroidery will be at Southern Hills CTC, Wednesday, 8/25 during Junior and Senior lunch. Program uniform bundles are available for $50-$60. T-shirts, polo shirts, sweatshirts, and hoodies can be ordered. Please bring payment to place your order.