Congratulations to ECE Seniors Tehya Dryden, Natalie Hopper and Samantha Parrett pass their ParaProfessional Test.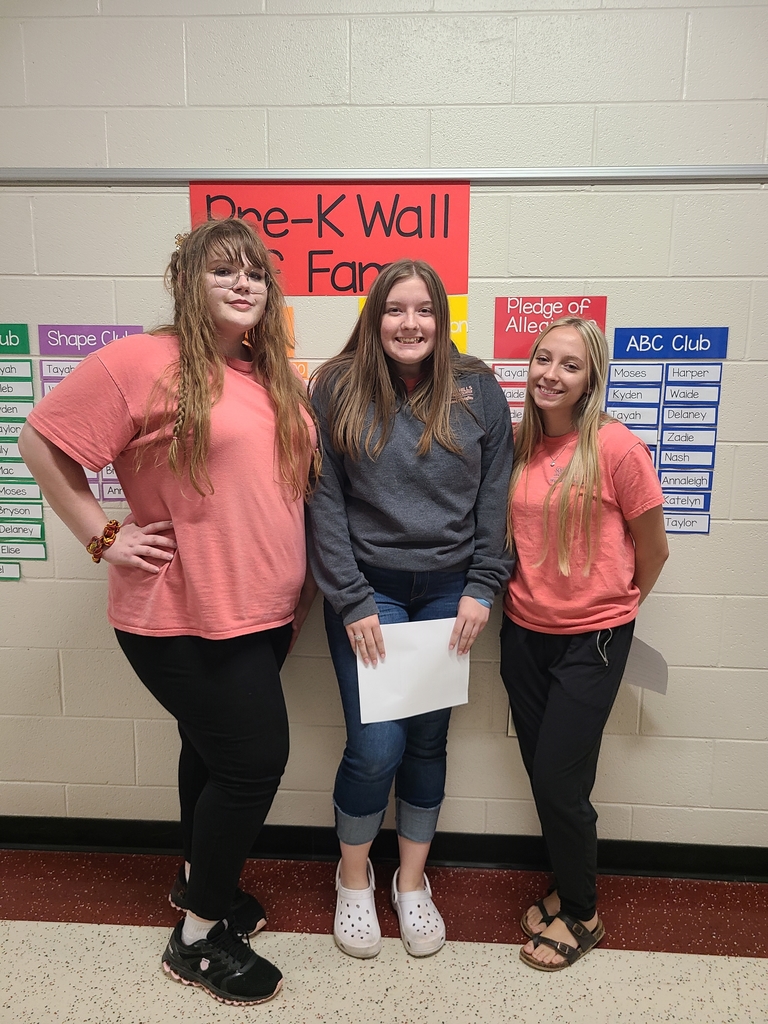 Congratulations to Zachary Burch, Ian Mecklenborg, Seth Strong, Jacob Driskill, Drew Applegate and Logan Day for passing the TestOut PC Pro Certification!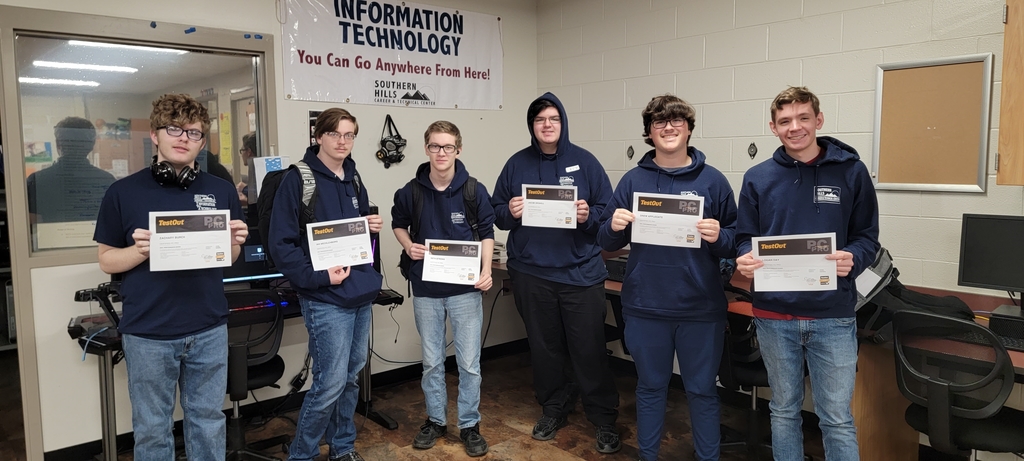 Just a reminder....All Seniors need to be at the Brown County Fairgrounds tomorrow, Thursday 5/19 at 10:30 a.m. for practice. You must attend practice to participate in the Completion Ceremony. All devices must be return and fees and cafeteria charges must be paid to participate. The Completion Ceremony starts at 7:00 p.m. All students need to report to the Merchant's building at 6:30. For more information regarding the Ceremony, visit
www.shctc.us
.
SHCTC Seniors- This is a reminder that today Friday, May 13th is the deadline to return devices and pay all fees. These must be taken care of in order to participate in the completion ceremony. Please make arrangements to get this taken care of today. Thank you.

SHCTC Clinical Health students receiving their CPR Certification with Brown Clermont Adult Career Campuses and Adams County Regional Medical Center.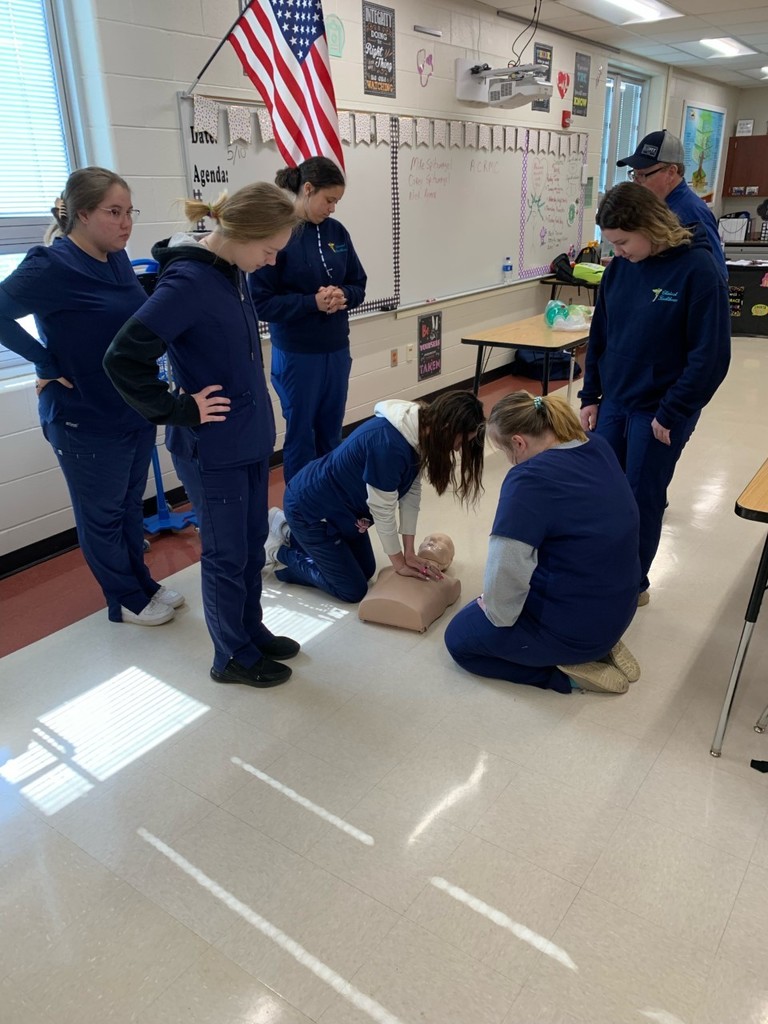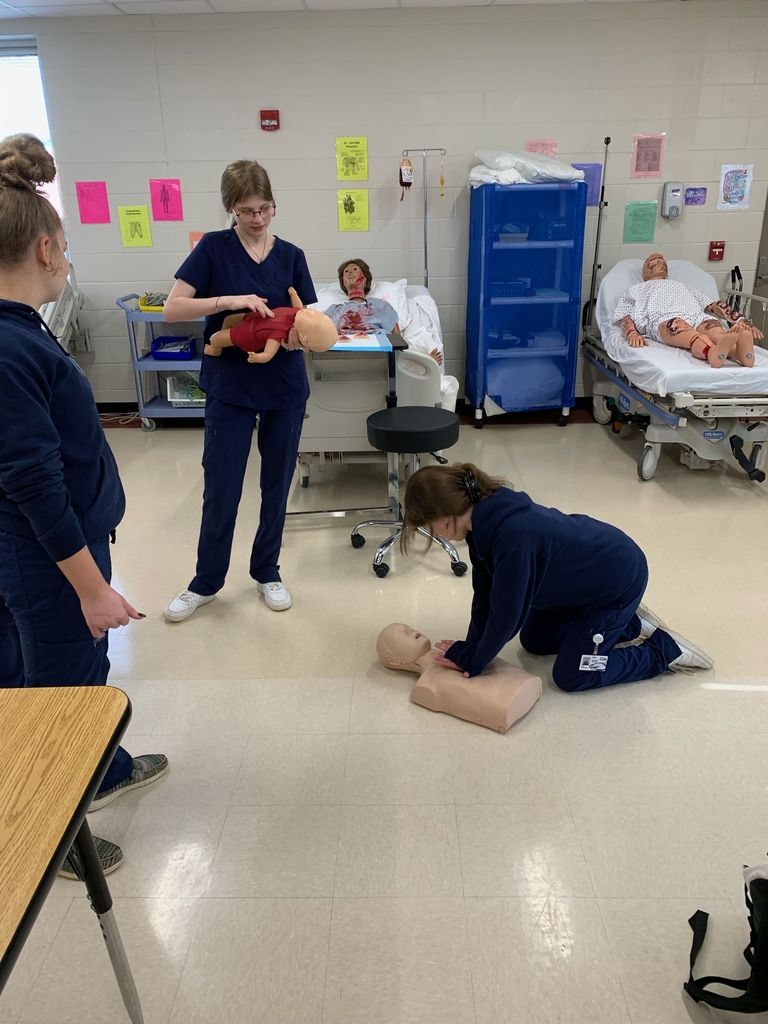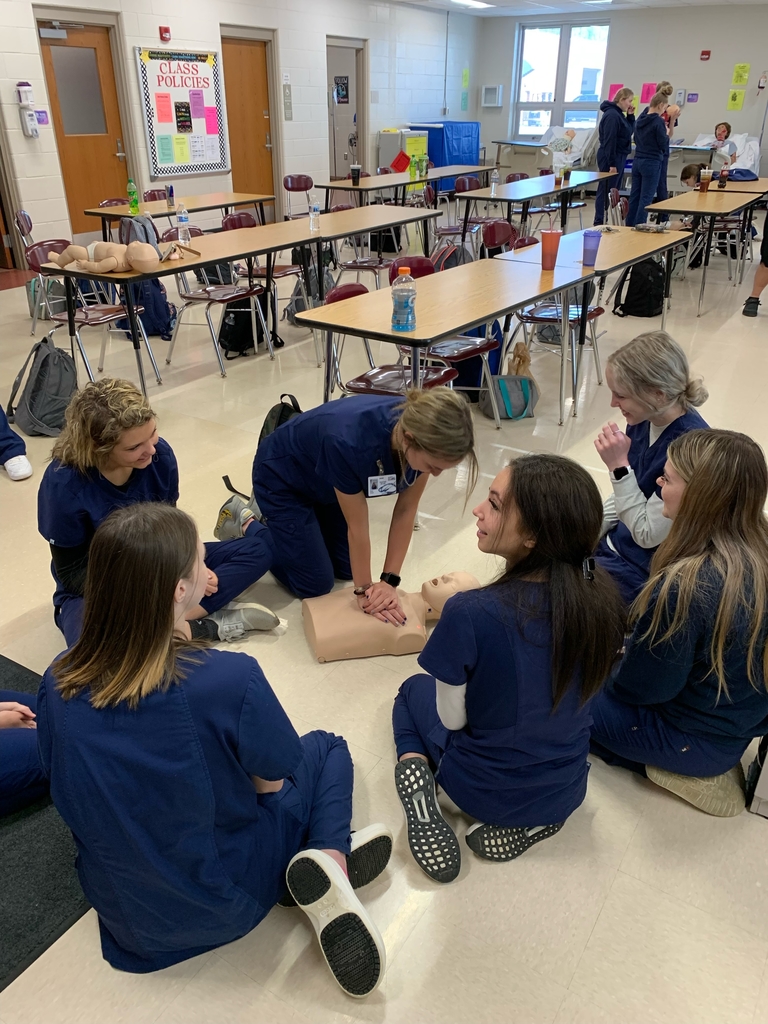 SHCTC Pre-K enjoying the end of the year with a field day!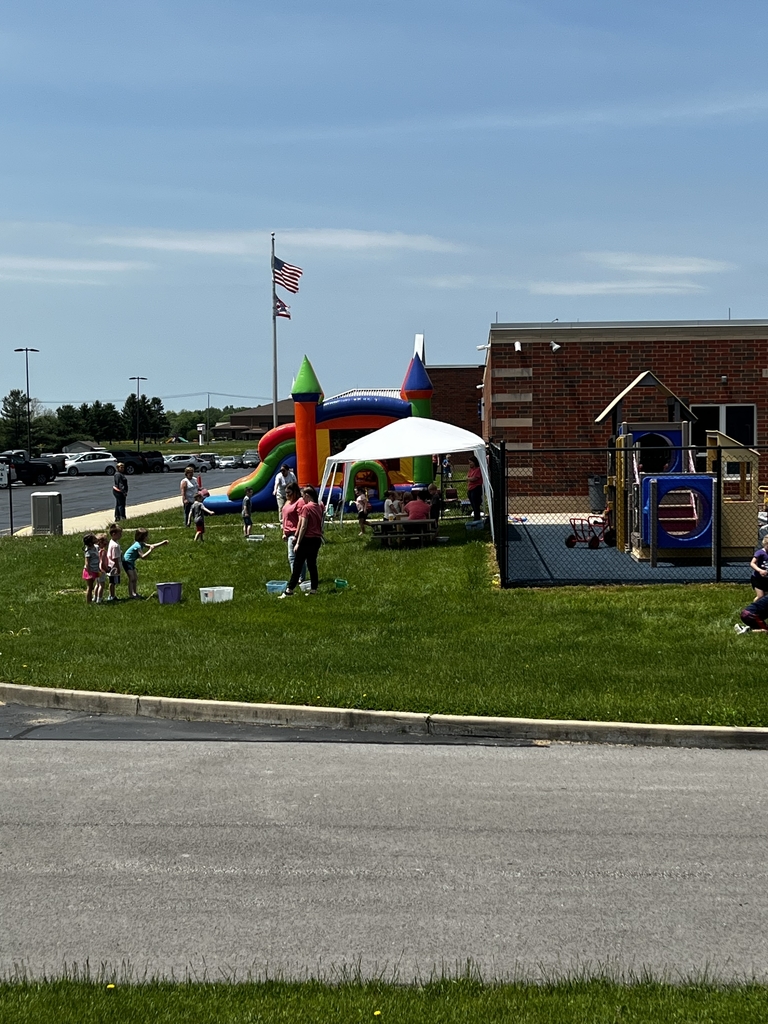 Congratulations to Austin Whisman, SHCTC Welding Senior, and Wyatt McElfresh, SHCTC AG Senior. They have started their career for Jurgensen Companies. Austin will be working at Brown County Construction while Wyatt will be at Brown County Rentals.

Congratulations to Jacob Holbrook. Jacob is a SHCTC AG Mechanics Senior who is starting his career at RTs Heating and Cooling in Georgetown.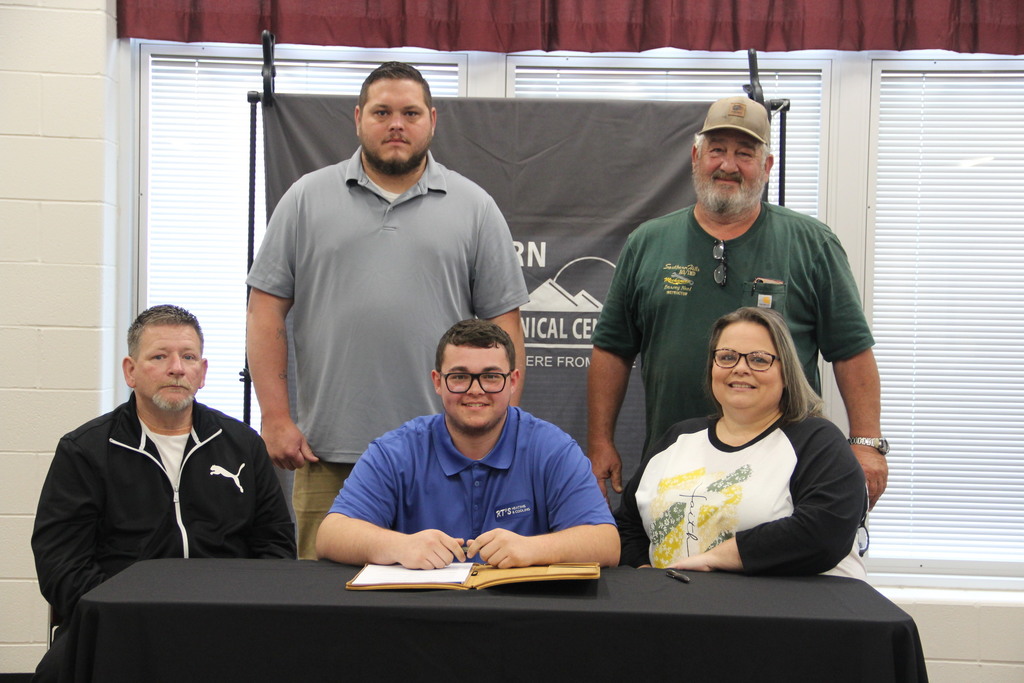 Congratulations to Dean Waits. Dean is a SHCTC Construction Tech Senior who is starting his career at OKI Interiors.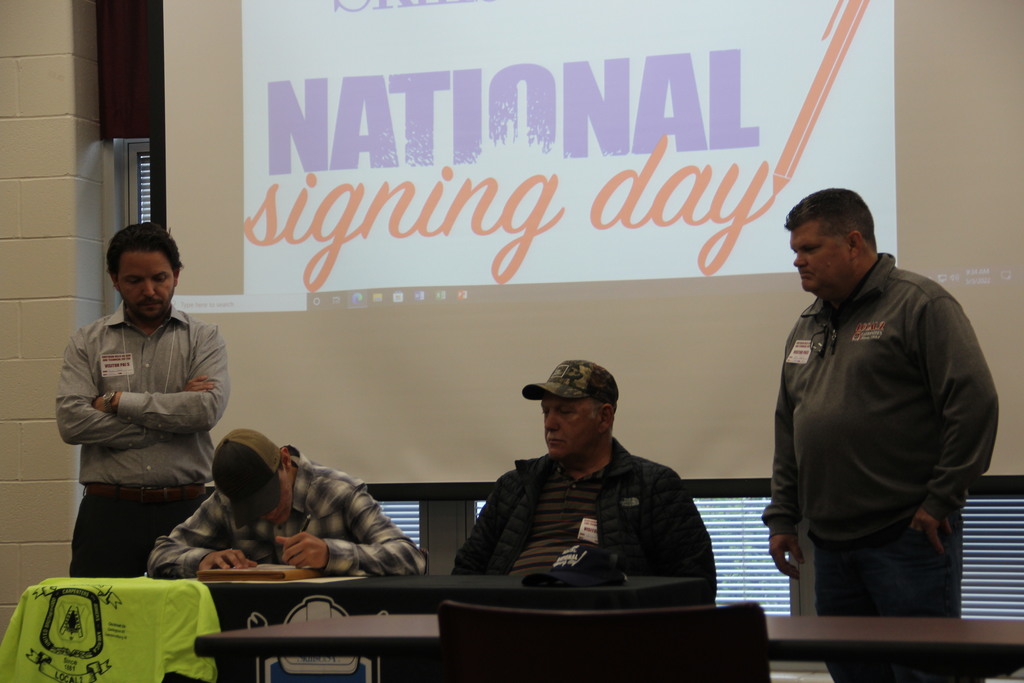 Congratulations to Laciann Barber and Emmylou Crockett. Laciann and Emmylou are SHCTC Clinical Health Seniors who have signed to work for Mercy Health - Clermont.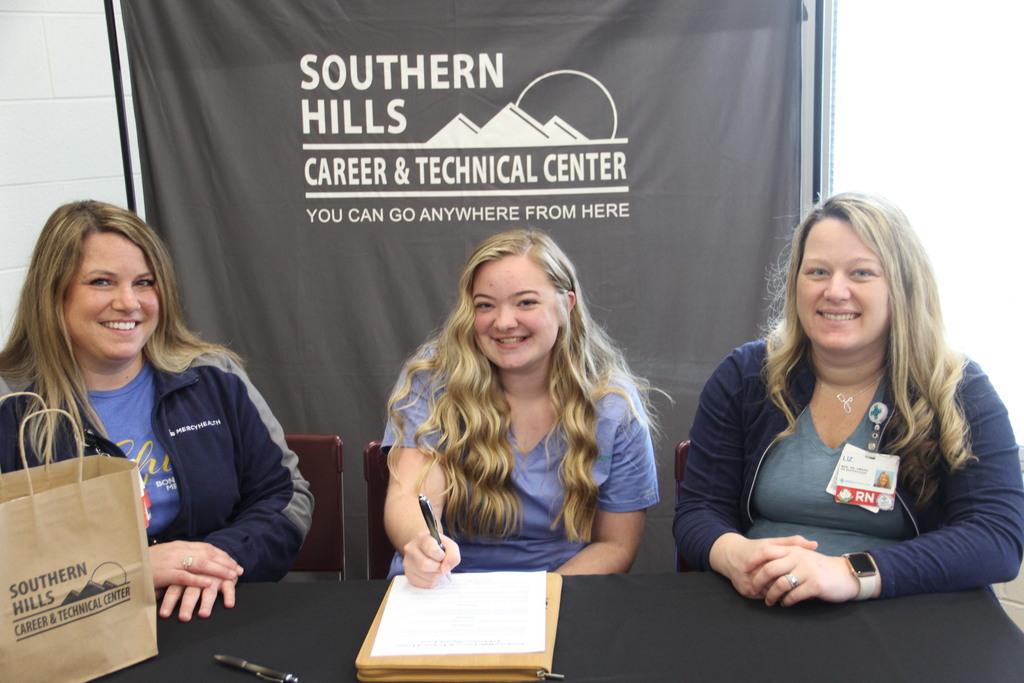 Congrats to Ian Cook for passing his AutoCAD Certified User exam!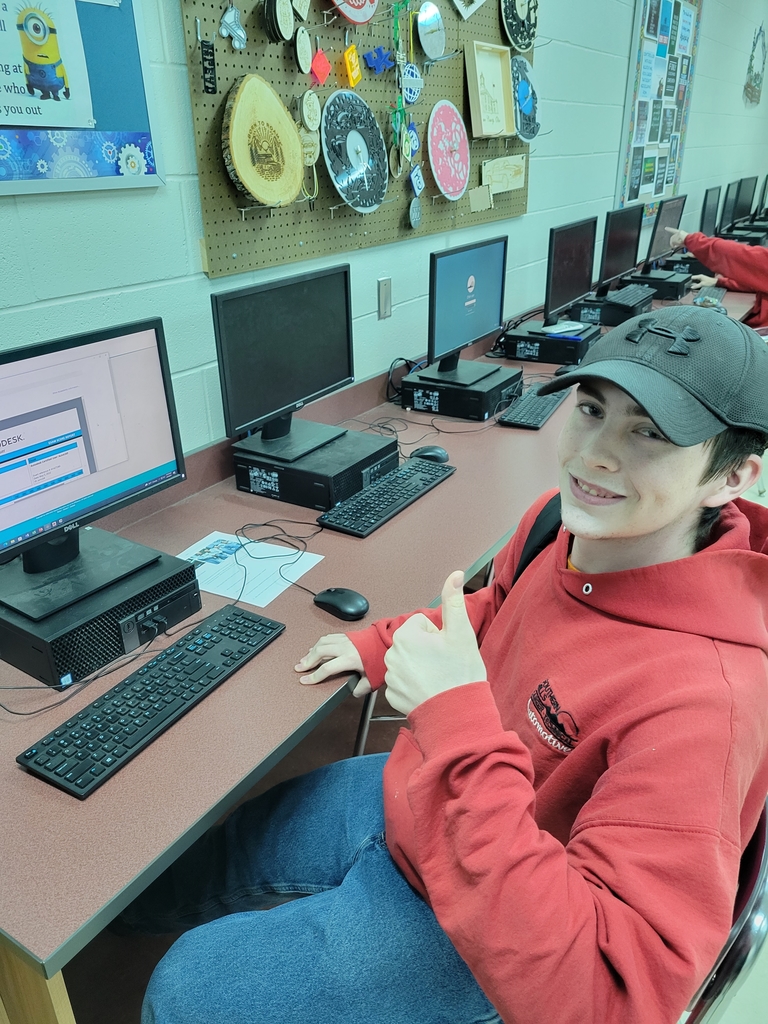 Congratulations to Zoey Pugh, Criminal Justice Senior. Zoey will continuing using her skills learned at SHCTC as she has signed to work at the Brown County Communication Center in Georgetown.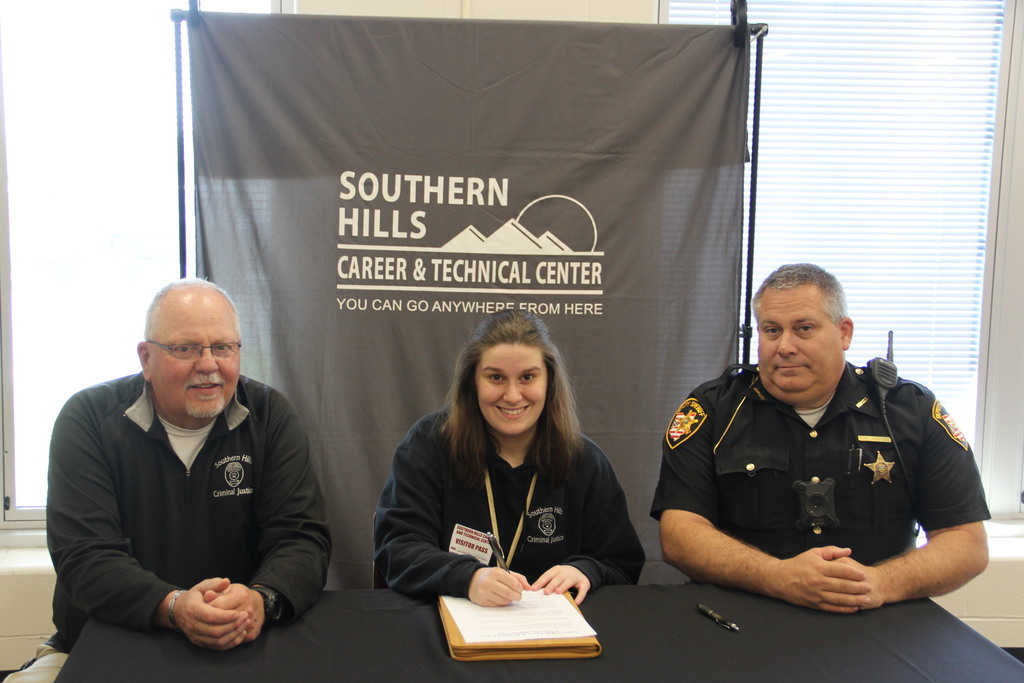 Congratulations to Alexis Rhoten, ECE Senior. Alexis will continuing using her skills learned at SHCTC as she has signed to work at Wee Care Learning Center in Georgetown.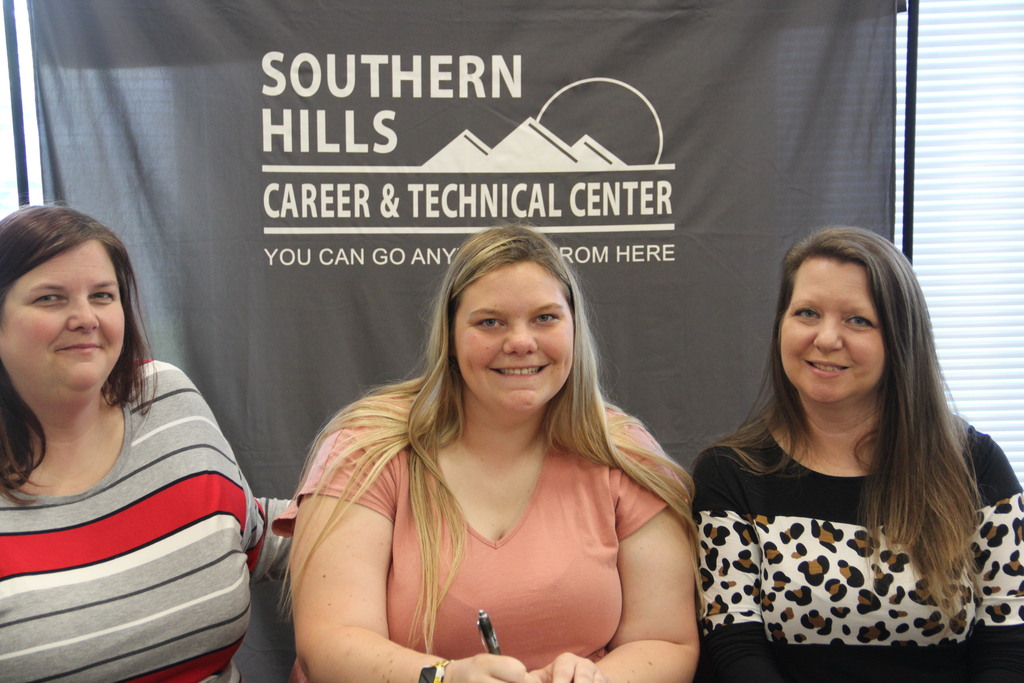 REMINDER SENIORS...Monday, May 2 we will be collecting devices during lab. Make sure you bring your device and the power cord to be turned in. Students will be charged for the device and power cord if not turned in.

Congratulations to Izzy Greene! Izzy was presented with a $2,000.00 Merit Scholarship to UC Clermont for her outstanding academic achievements.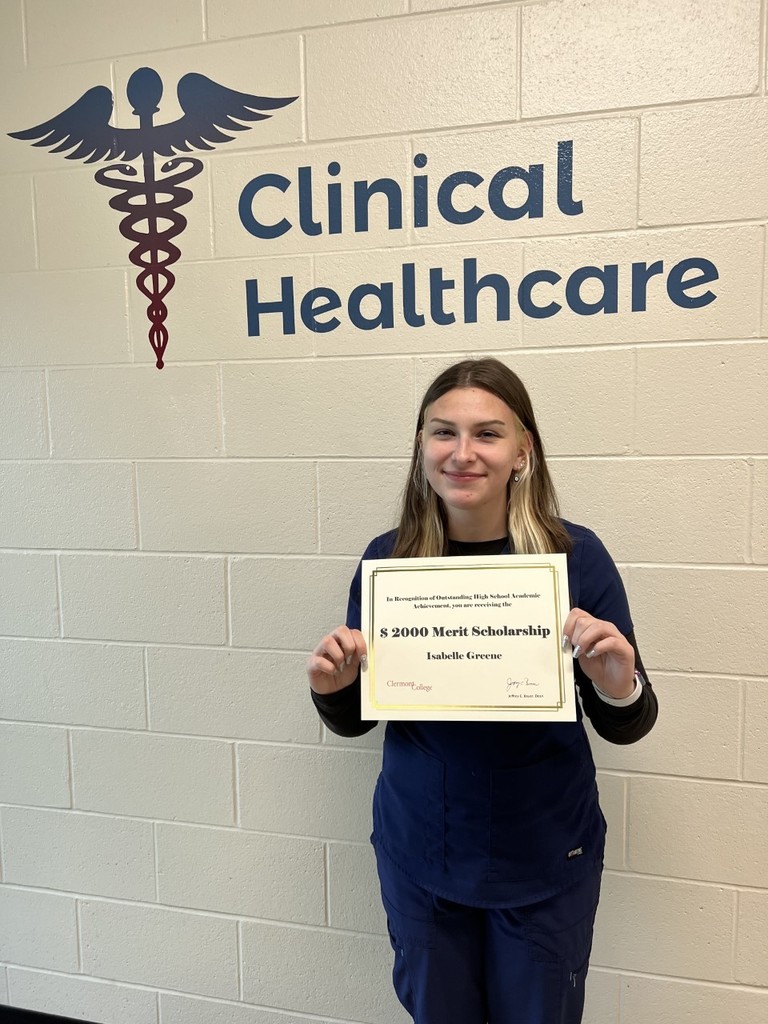 Congratulations to Mrs. Ainsley Arnold for being nominated for Brown County Teacher of the Year. Mrs. Arnold (left) is shown here with all of this year's nominees. The Teacher of the Year will be announced. in the fall. Good Luck to Mrs. Arnold and to the other nominees.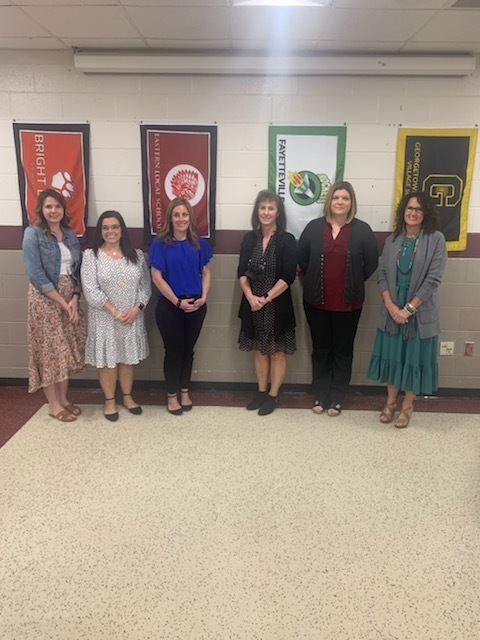 Congrats to Zach Vaught and Connor Carrington for passing their AutoCAD Certified User exam!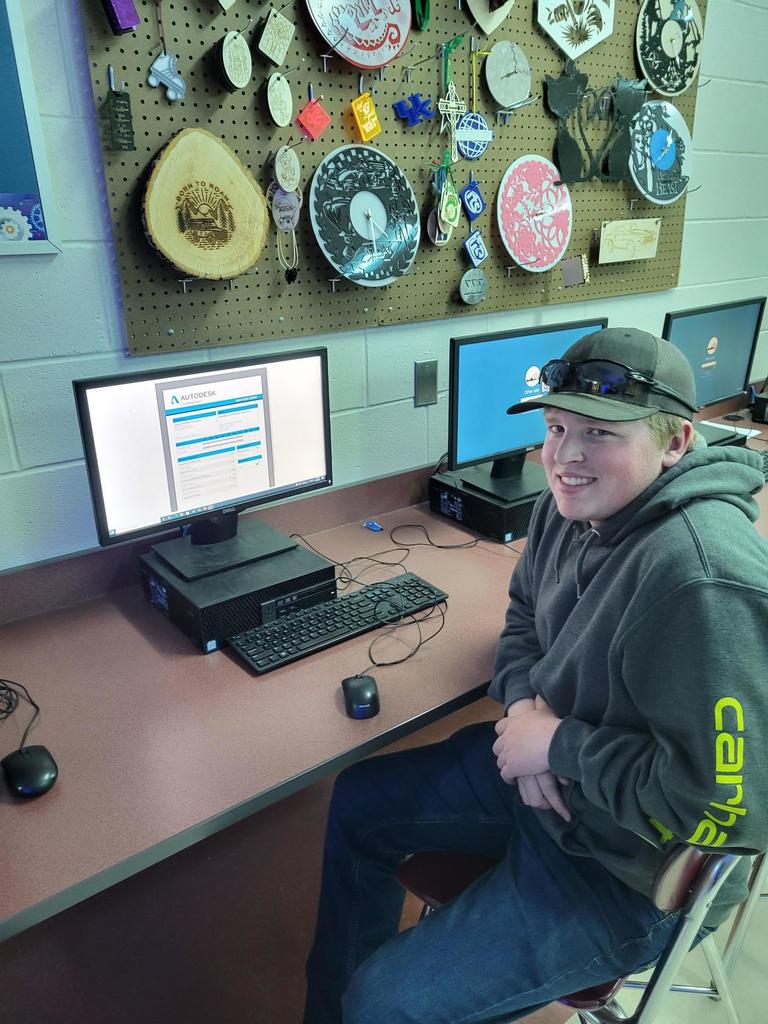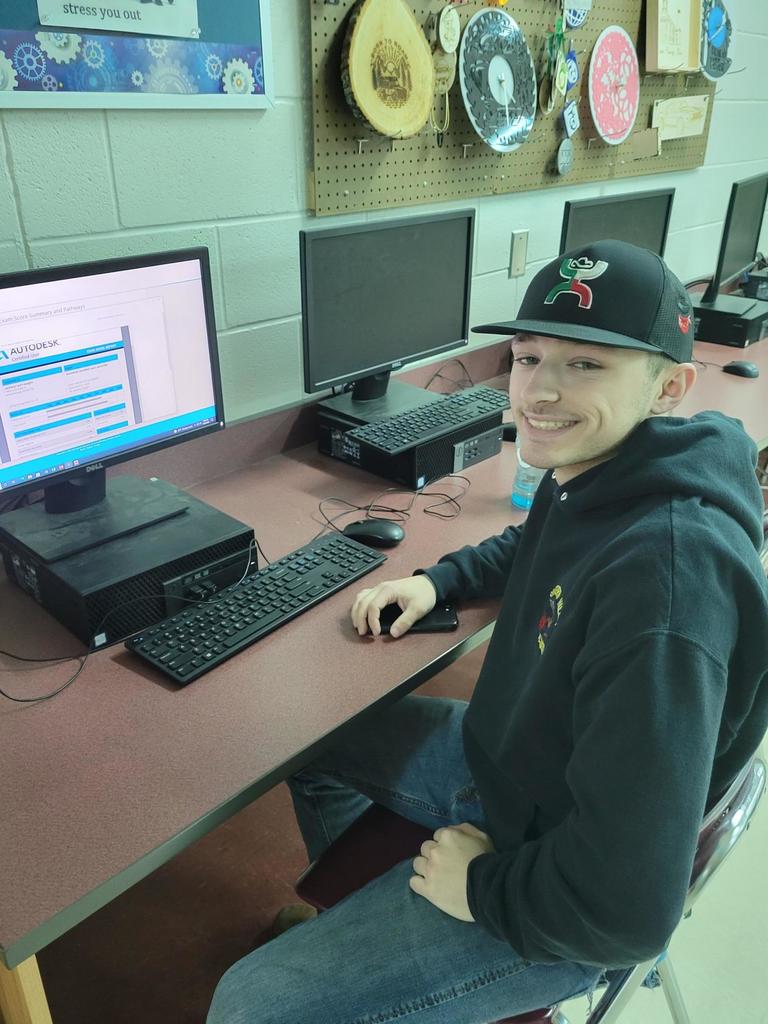 Thank you, Bray Construction, for training our Construction Tech Lab on the D5 dozer.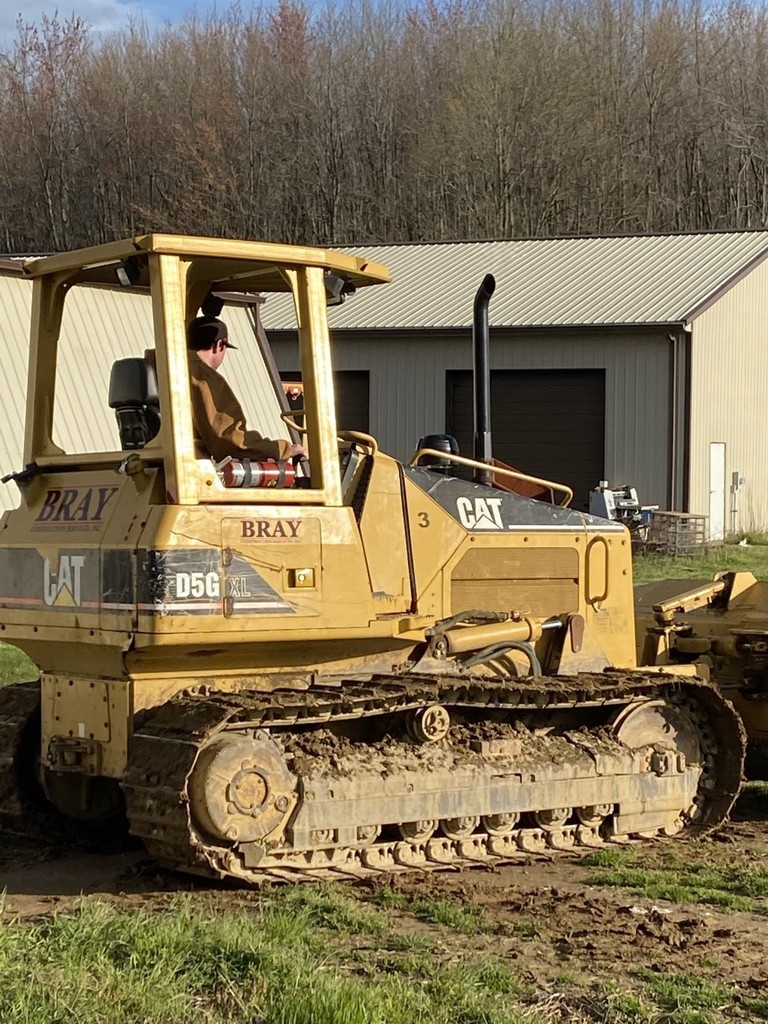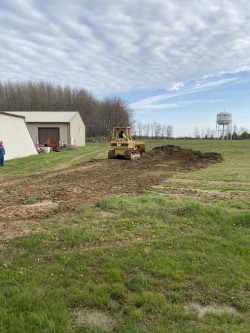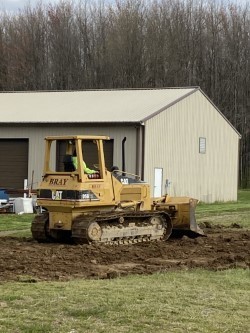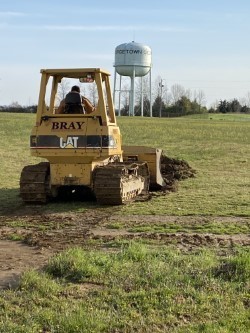 Mrs. Applegate and her Junior Environmental Science class have been working hard in the greenhouse